Is Spine Surgery Right for You?
Eliminate pain. Improve mobility. Feel good again.
Spine surgery can completely eliminate pain, restore movement and flexibility, and get you back to your favorite activities. Many patients describe the results as life-changing.
Scripps spine specialists treat many conditions that cause neck and back pain, including degenerative disc disease, herniated discs, osteoarthritis, spinal fractures and spinal cord tumors. Our orthopedic surgeons and neurosurgeons are recognized experts in some of the most advanced surgical treatments available, such as spinal fusion, artificial disc replacement and robotic surgery.

Scripps has advanced imaging technologies and facilities to give our spine specialists the most accurate information to treat spine conditions and injuries. Scripps also offers convenience for patients needing X-ray imaging, magnetic resonance imaging (MRI) scans and other imaging technologies throughout San Diego County.

Scripps world-class hospitals, clinics, physician offices and sports and physical rehabilitation centers deliver advanced spinal care. Treatments for the neck and back include non-surgical and surgical approaches for spinal decompression, spinal stabilization, as well as pain reduction and elimination. Our surgeons use minimally invasive surgical techniques for most spine surgeries, which may mean fewer and smaller incisions, a shorter hospital stay and a faster recovery time.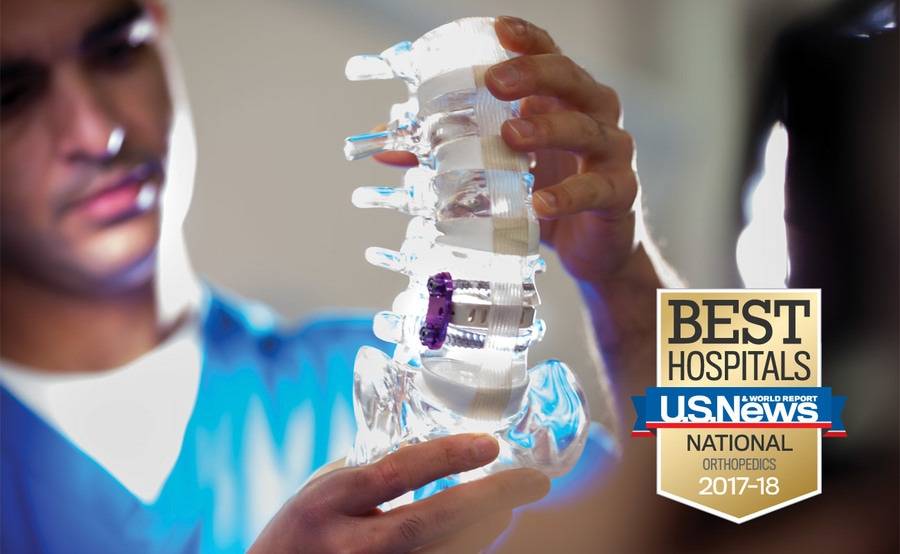 U.S. News & World Report named Scripps among the nation's top 50 hospitals in eight specialties including orthopedics for five consecutive years, recognized for excellence in orthopedic surgery, spinal care, joint replacement, sports medicine and treatment of complex conditions.