Is Spine Surgery Right for You?
Surgery for spine, neck and back conditions at Scripps
Scripps cares for more adults with back pain and spine conditions than any other health care provider in San Diego. If you're suffering from neck or back pain, it is important to choose an experienced spine specialist who offers the most advanced treatments to relieve your symptoms and enjoy pain-free living.
Scripps offers you a choice of spine experts, including orthopedic surgeons and neurosurgeons, who specialize in advanced surgical treatments for neck and back pain.

Scripps has advanced imaging technologies and facilities to give our spine specialists the most accurate information to treat spine conditions and injuries. Scripps also offers convenience for patients needing X-ray imaging, magnetic resonance imaging (MRI) scans and other imaging technologies throughout San Diego County.

Scripps world-class hospitals, clinics, physician offices and sports and physical rehabilitation centers deliver advanced spinal care. Treatments for the neck and back include non-surgical and surgical approaches for spinal decompression, spinal stabilization, as well as pain reduction and elimination. Our surgeons use minimally invasive surgical techniques for most spine surgeries, which may mean fewer and smaller incisions, a shorter hospital stay and a faster recovery time.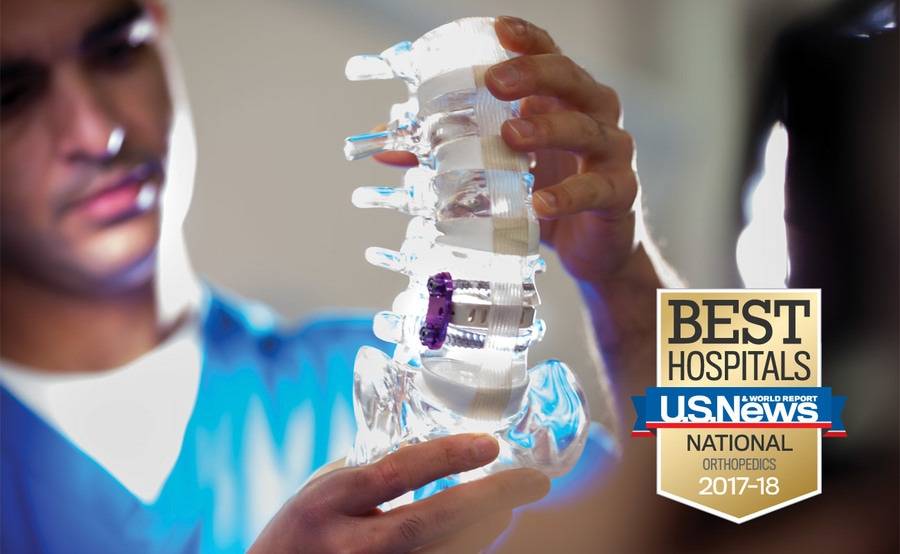 U.S. News & World Report named Scripps among the nation's top 50 hospitals in eight specialties including orthopedics for five consecutive years, recognized for excellence in orthopedic surgery, spinal care, joint replacement, sports medicine and treatment of complex conditions.