Breast Cancer Support Group (Chula Vista)
For Men and Women Who are Going Through or Have Completed Breast Cancer Treatment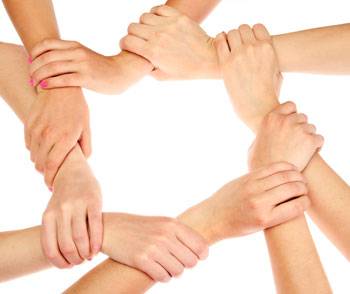 For Men and Women Who are Going Through or Have Completed Breast Cancer Treatment
Support groups are also available in Spanish.
Support groups provide a safe environment where cancer patients can talk about the experience with others who may be having similar experiences. Confidential support groups with bilingual facilitators give people a chance to ease fears and share strengths. Breast cancer support groups to help you to:
Maintain a positive attitude and take an active role in the recovery process
Cope with surgery, chemotherapy, radiation therapy and the side effects of treatment
Talk about cancer to family members, friends and co-workers
Deal effectively with doctors and hospitals
Regain a sense of control
Maximize your potential for healing
In addition, every 3rd Monday of the month, a health care specialist from Scripps (or another facility) will be speaking on a topic related to breast cancer, treatment, or post treatment adjustment.
Event details

| Date | Time | Fee |
| --- | --- | --- |
| | | Free |