Atrial Fibrillation Tweet Chat with Everyday Health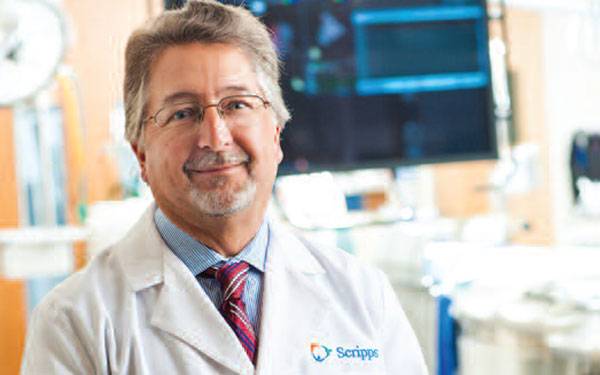 Join Scripps Health and Everyday Health for an interactive Tweet Chat about managing and preventing atrial fibrillation.
In honor of National Atrial Fibrillation Awareness Month (September), Steven Higgins, MD, will be online to discuss atrial fibrillation management and prevention and to answer your questions.
During the hour-long Tweet Chat, Dr. Higgins will provide insight on:
Reducing your risk
Maintaining good heart health
Afib symptoms
When to talk to your doctor
Treatment options
A Tweet Chat is an online conversation driven by a specific hashtag (the # symbol), which is used to mark keywords or topics on Twitter. For this Tweet Chat, #HealthTalk is the hashtag.
It's easy to participate. You can join the chat by clicking on the link to Twitter on the right and following Tweet Chat hosts @ScrippsHealth and @EverydayHealth. Search for the hashtag #HealthTalk on Twitter to view the tweets from all chat participants. If you have questions or comments, include #HealthTalk as well as @ScrippsHealth and/or @EverydayHealth in your tweet.
Note that Twitter is a public forum and all questions and responses will not be private. Proceed with caution when revealing personal information. Information given during the Twitter chat is not personal medical advice. Consult with your physician about specific health concerns.
Event details

| Date | Time | Fee |
| --- | --- | --- |
| Mon, Sep 8th, 2014 - Mon, Sep 8th, 2014 | 10 am - 11 am | Free |