Getting Ready for Baby 1 & 2 (Rancho Bernardo)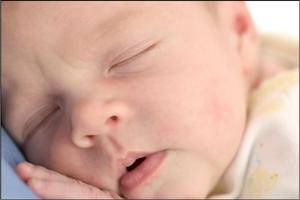 This two-session class will help new parents gain skills for caring for their newborn.
The first class covers holding, bathing, diapering, swaddling and comforting a newborn. Bring a newborn-size doll or teddy bear, a diaper and a blanket.
The second session is taught by a pediatrician and covers newborn care, appearance and characteristics.
This two-part class takes place on consecutive Mondays at Scripps Clinic Rancho Bernardo. Available dates are:
Both parents are encouraged to attend both sessions.
Pre-registration allows us to reserve your space and contact you in the event of a change in the time or location of a class or on the rare occasion that we have a class cancellation. Please remember, we cannot guarantee accommodation for walk-in participation at our classes, screenings and programs and cannot be responsible for any inconvenience due to lack of registration.
Scripps Clinic Rancho Bernardo

Lower Level Conference Room
Get directions
Event details

| Date | Time | Fee |
| --- | --- | --- |
| Mon, Jun 19th, 2017 - Mon, Jun 26th, 2017 | 6:30 pm - 8:30 pm | $30.00 |