Childbirth Preparation (3 Weeks) - Encinitas
Know what to expect durng labor and delivery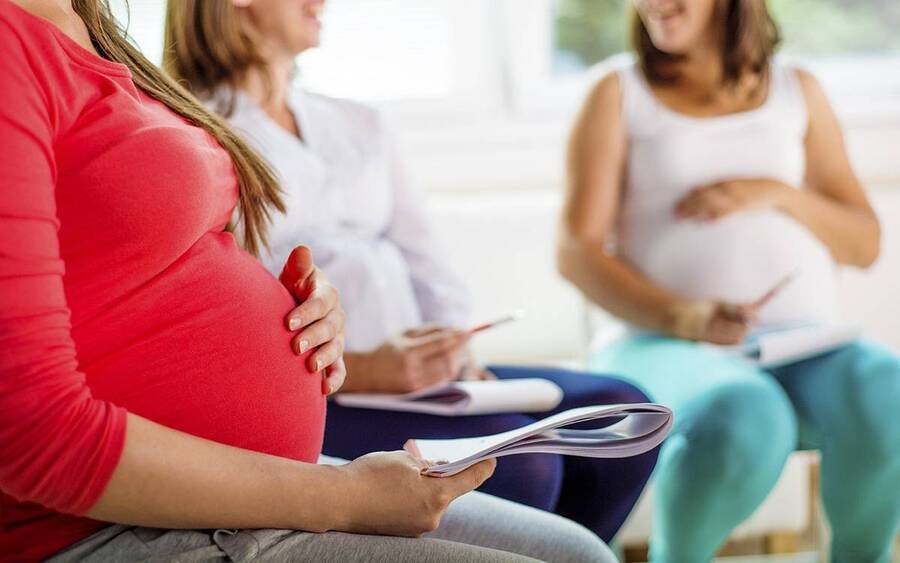 Know what to expect durng labor and delivery

Childbirth Preparation teaches expectant parents how to reduce stress and increase comfort during labor. The three-week course meets weekly at Scripps Memorial Hospital Encinitas and covers breathing, relaxation, and the role of the labor support person. Anatomy/physiology of the stages of labor, medications, hospital procedures and cesarean birth are also presented.

Take this course in conjunction with Getting Ready for Baby, Breastfeeding Your Baby, and Hospital Orientation for a comprehensive overview of labor, birth and early parenting.
It is recommended that you complete a childbirth preparation class approximately four weeks prior to your due date. Class fee includes registrant and one guest.

Wear comfortable clothing and bring two pillows, a blanket and a snack. There is a $10 cancellation fee.

Class dates:
Fridays, September 11 - September 25, 2020

Registration is required
Pre-registration allows us to reserve your space and contact you in the event of a change in the time or location of a class or on the rare occasion that we have a class cancellation. Please remember, we cannot guarantee accommodation for walk-in participation at our classes, screenings and programs and cannot be responsible for any inconvenience due to lack of registration.

Need an online option?
Online Childbirth Preparation is designed for parents who can't make it to an on-site class, or those who simply prefer the convenience of online learning. This option is perfect for moms-to-be on bed rest, scheduling conflicts or as a refresher. The cost of the class is $75.
Event details
Date and time
Sun, Apr 19, 2020 at 2 pm to
Sun, May 03, 2020 at 5 pm