Healing Touch: Healing Beyond Borders Course 3 - In Person Event
Learn energy-based techniques for health and healing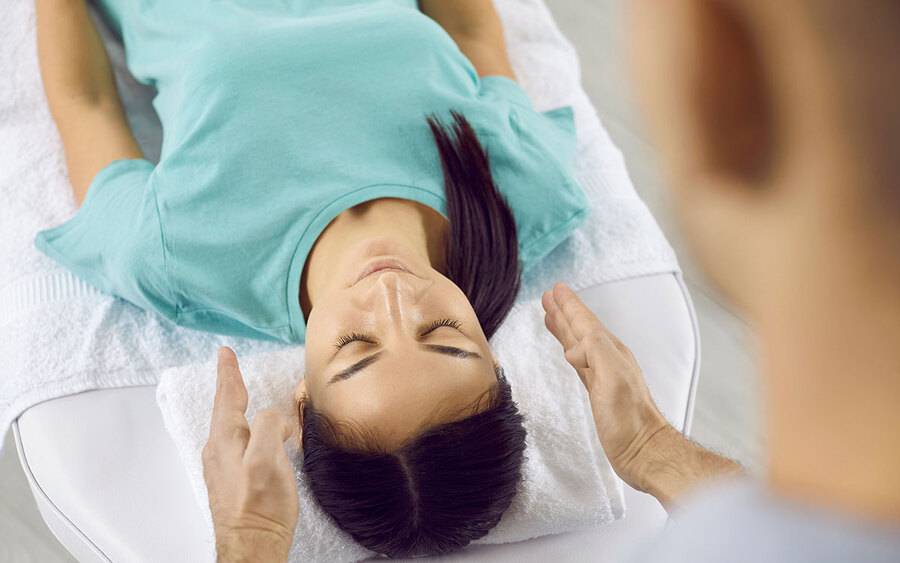 Learn energy-based techniques for health and healing
Prerequisite: Successful completion of Foundations of Healing Touch Course 2.
Course Description:
Methods of raising one's energetic vibration are acquired that facilitate the student's application of techniques that can be utilized with upper layers of the biofield
Enrollment is limited to Scripps employees only.
Course objectives:
The learner will be able to:
Elevate the personal energy vibration to support upper level work.
Apply clearing, balancing, and energizing techniques to the upper energetic layers.
Deliver in-depth techniques to support spinal health.
Practice an Advanced Healing Session.
Identify how the Healing Beyond Borders Code of Ethics, Standards of Practice and Scope of Practice required of an advancing Healing Touch practitioner relates to their practice.
Current Scripps COVID protocols will be followed, including mask-wearing.
This class takes place on the campus of Scripps Memorial Hospital La Jolla at the Schaetzel Center. See the campus map
Event details
Location
Scripps Memorial Hospital La Jolla
Schaetzel Center, Great Hall and Patio
San Diego
,
CA
92037
Get directions
Date and time
Wed, Dec 07, 2022 - Thu, Dec 08, 2022
8:30 am - 6 pm