Mindfulness-Based Stress Reduction (MBSR) - Tuesday Afternoons
Learn mindful ways to cope with stress, pain and illness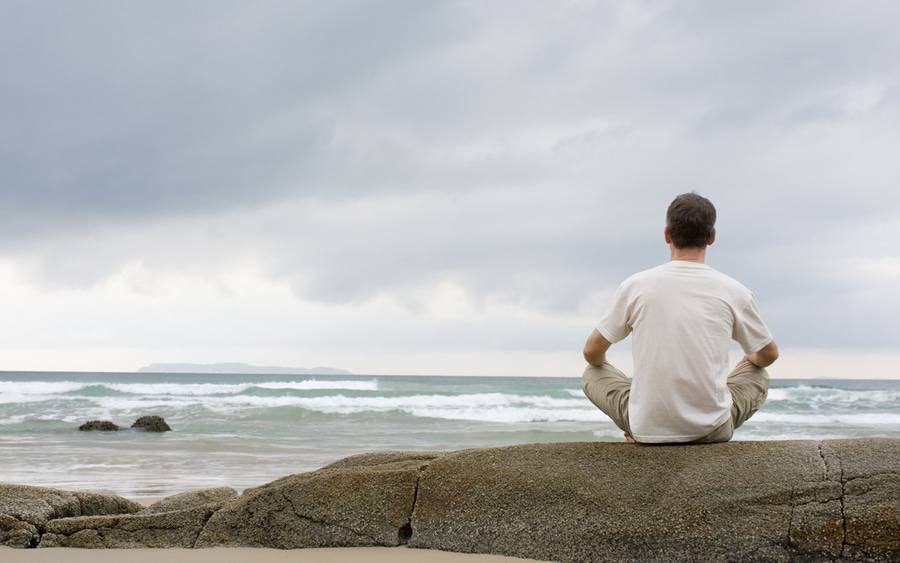 Learn mindful ways to cope with stress, pain and illness
Led by Karen Sothers, MEd, RYT, our Mindfulness-Based Stress Reduction (MBSR) course at Scripps Center for Integrative Medicine offers intensive training in the use of mindfulness meditation and mindful yoga to help cope with stress, pain and illness.
The techniques and practices taught in this course complement conventional medical treatment and preventive health practices by mobilizing and strengthening your body's innate resources for healing and responding to stress.
Closely modeled after the world-renowned stress reduction program developed by Jon Kabat-Zinn, PhD, our approach combines breath awareness, meditation, yoga and other mind-body methods to help you achieve serenity, health and well-being in your everyday life.
This MBSR course takes place over eight weeks. It meets once per week and also includes one, day-long Saturday retreat called the "Day of Mindfulness."
Tuesdays, Jun. 23 - Aug. 11
Saturday, Aug. 1 - Day of Mindfulness
The tuition for the eight week course, including the Saturday retreat is $495.
Partial scholarships are available based upon financial need. Scripps Health employees receive a 10% discount.
Event details
Location
Scripps Center for Integrative Medicine
10820 N. Torrey Pines Road

Yoga Room

La Jolla

,

CA

92037

Get directions
Date and time
Tue, Jun 23rd, 2020 at 1:30 pm to
Tue, Aug 11th, 2020 at 4 pm