Scripps Health education lecture series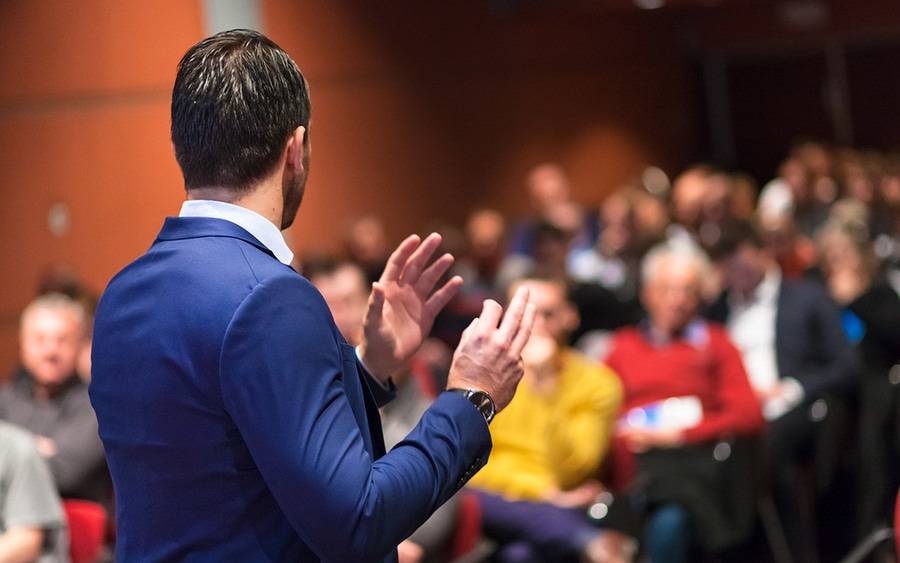 Scripps Health education lecture series
Have health questions? Ask us. We'll bring the answers to you.
Learn about a wide range of health and medical topics directly from the medical professionals at Scripps. We'll come to your organization and speak to your employees, members or guests about the health and wellness subjects that are most important to you. Our experts will share their knowledge, update you on the latest developments and answer your questions.
Choose from our diverse list of presentations below—or let us know if there is another topic you would like us to cover. We're happy to customize the subject, length and style of the presentation to fit your needs; we just request at least two weeks' notice and a minimum of 15 people in attendance.
General medicine and health
What Does a DO Do?
When you're choosing a primary care doctor, consider an osteopathic physician (DO). Like an MD, a DO is a licensed physician who is qualified to be a primary care doctor or specialist. However, DOs tend to take a more holistic view of their patients and may routinely use manual therapy and manipulation of the musculoskeletal system as part of their treatment. Find out if a DO is a good choice for you.
Symptoms You Shouldn't Ignore
Is your congestion a cold or sinus infection? Is weather causing your joints to ache — or is it something more serious? Do you need to see doctor? Learn which symptoms are OK to "wait out" for a while and which ones require medical care sooner rather than later.
Coffee, Stress and Sleep
Tossing and turning at night instead of sleeping peacefully? In addition to caffeine and stress, a number of culprits may be to blame for your sleepless nights — and some of them may surprise you. Discover what may be keeping you awake and how to change bad habits for a restful, refreshing night.
The Healthy Cocina: Eating Lite Mexican-Style
Mexican food is practically a staple in California, but it can be loaded with fat, salt and calories. Don't give up your tacos and burritos. Instead, learn smart substitutions and healthy tips to make your south-of-the-border meals kinder to your heart and waistline.
5 Lifestyle Changes to Help Prevent Diabetes 
While diabetes is becoming more common, it doesn't develop overnight. It usually takes several years for blood glucose levels to rise due to such factors as poor diet, lack of exercise, obesity and aging. But even before you develop diabetes, the damage is underway. Learn which lifestyle changes you can make now that may help prevent diabetes later.
The Latest Laser Treatments 
Ready to refresh and enhance your skin? The latest laser technology can remove scars, eliminate brown spots, tighten and resurface skin, and more in just a few visits. Find out what these innovative tools can do to address your skin problems.
Heart and cardiovascular health
The Heart of a Woman
Think only men need to worry about heart disease? The fact is, heart disease is the leading cause of death among both men and women, and every minute, it takes the life of another woman. What's more, women often have far more subtle heart attack symptoms — so they may not know they're having a heart attack until the damage is done. Learn how to recognize the warning signs unique to women, lower your risk of heart disease and keep your heart healthy.
Beyond Blood Thinners: New Treatments for Afib
Recent advancements in the treatment of atrial fibrillation (Afib) have created new options to help reduce your risk of stroke and heart problems related to an irregular heartbeat. Find out how the newest non-invasive and minimally invasive surgical procedures can help your heart keep the beat and reduce or eliminate your need for medications.
Healthy Hearts at Every Age
No matter how experienced your heart is, you can help keep it beating strong. From choosing heart-healthy foods and making smart lifestyle choices to knowing your risks and how best to manage them as you get older, we'll show you how to be good to your heart.
Living Well With Heart Failure
Heart failure treatment has come a long way. Thanks to new medications, advanced technology and innovative surgical procedures, doctors can now manage heart failure more successfully than ever before — and even reverse it in some cases. Learn more about the latest medications and procedures, including pacemakers, implantable cardiac defibrillators, ventricular assist devices and minimally invasive heart valve replacement.
Joints and orthopedic issues
Good News for Bad Joints
Crunchy knees, worn out shoulders and stiff hips — life can take a toll on our bodies. But new technologies can help repair or replace damaged joints and get you back in action. Learn how advanced, minimally invasive treatments can help, including partial or full joint replacement, joint reconstruction, and cartilage repair or replacement.
Put Your Best Foot Forward
Your feet support your entire body, so keep them happy and healthy with proper foot care. Not only can lower leg, ankle and foot problems cause chronic or acute pain, they can interfere with your mobility and everyday activities. Learn about common podiatric conditions and treatment options, such as physical therapy, custom orthotics, anti-inflammatory medications and surgery.
Get a Grip on Arthritis
Arthritis, or inflammation of the joints, is the leading cause of disability for people over 55. The good news is that new treatments can help people with this painful and often debilitating condition. Learn how natural supplements, prescription medications, holistic therapies and surgery can relieve arthritis symptoms and help restore movement.
Head Off Headaches
Headaches affect 90 percent of us and can range from a few hours of mild discomfort to a few days of debilitating pain. Learn how to lessen or even eliminate your headaches with the latest strategies to treat and prevent them, including lifestyle changes, medications, diet and supplements, and holistic approaches.
How Fit Is Your Brain? 
 A fit brain is able to process information quickly, understand complex relationships and solve problems. Learning new things and living a healthy lifestyle can help your brain, while chronic stress and toxins can harm it. Find out what you can do to strengthen and improve your brain function — and what you should try to avoid.
Help for Pelvic Floor Disorders
Having a child can be a wonderful experience, but it can take a toll on the muscles, ligaments and connective tissues that make up the pelvic floor. If this has led to problems like pelvic pressure, pain or incontinence for you, a number of treatments can help relieve symptoms and restore normal function. Learn about the various treatments for pelvic floor disorders, including strengthening exercises, physical therapy, weight loss and minimally invasive surgical procedures.
Leading-Edge Options for Cancer Treatment
Innovative technology and advanced research have created new treatments for cancer that are safer, faster and more effective. Learn how modern treatments, such as intensity-modulated radiation therapy, are helping patients win their fight against cancer.
Get Smart About Skin Cancer
Over the past three decades, more people have had skin cancer than all other cancers combined. The sooner skin cancer is diagnosed and treated, the greater the likelihood of a cure. Find out how to recognize the early signs of skin cancer, how it's treated and what you can do to help protect your skin.
Seniors: The Eyes Have It
As our eyes reach their 60th birthday, conditions like cataracts, glaucoma, dry eyes and age-related macular degeneration become more common — and some of these have early symptoms. Learn about senior eye problems and what you can do to treat and prevent them.
Macular Degeneration: Are Your Eyes at Risk?
Age-related macular degeneration (AMD) is the leading cause of severe vision loss in people over 50. Because symptoms come on gradually, AMD may not be diagnosed until significant vision loss occurs. Find out about the latest research into AMD, how nutrition may play a role, and what's being done to treat and prevent this disease.
Medicare and insurance coverage
Medicare in 8 Easy Steps
If you're eligible for Medicare, you've probably been inundated with mail from health insurance companies describing their benefits and urging you to sign up for coverage. Need help making sense of it all? We'll cover eight steps to better understand your options and make sure you get the most from your health plan benefits.
Understanding the Primary Care Alphabet: MD? NP? PA?
For most people, a primary care doctor may be a family medicine physician, internist or general MD. But more primary care doctors are referring patients to their physician assistant (PA) or nurse practitioner (NP) for routine exams and illnesses, often giving patients access to care without waiting days or weeks for an appointment. Find out how these primary care professionals work together to provide the best possible care for you.
Leadership in Times of Change
Leadership matters. Learn how a culture of caring, transparency and accessibility from the top has made all the difference at Scripps Health, turning an organization on the brink of financial failure and high turnover rates into a financially strong, highly ranked health care system and one of the best places in the nation to work — all in the face of great upheaval in health care. It's all about the people. Find out what worked at Scripps and how it can work at your company, too.
The Future of Health Care Is Now: Innovation and What It Will Mean to You
Wireless health tracking devices can help you and your doctor manage chronic illnesses, provide a more complete picture of your health, and let you heal at home. Telemedicine provides convenient access to medical care wherever and whenever you need it. Medications and treatments can be tailored just for you based on your genes. This is the promise of the future, and it's coming true today. Find out more about these innovations and what they'll mean for patients like you.
Health Care Is Changing Under the ACA — And Why You Should Care
The Affordable Care Act (ACA) is transforming health care in a way that hasn't been seen in decades. Where you get your care, how you get your care and from whom is all in transition. Learn about the changes, challenges and some of the great things to come out of all this.