Scripps Minimally Invasive Gynecological Surgery Fellowship Program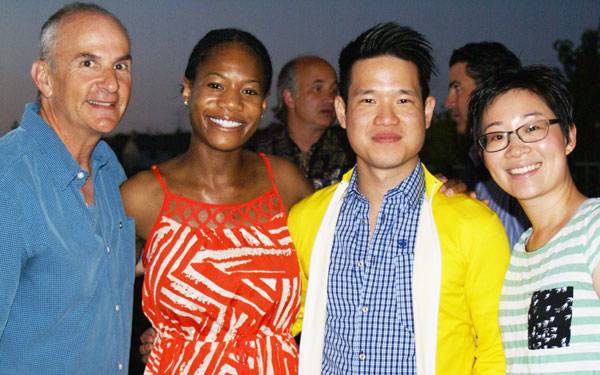 Scripps Minimally Invasive Gynecological Surgery Fellowship Program
The Scripps Minimally Invasive Gynecological Surgery (MIGS) Fellowship is a two-year program accredited by the American Association of Gynecologic Laparoscopists (AAGL). The fellowship is designed to provide state-of-the-art training in all forms of minimally invasive gynecologic (MIGS) surgery, minimally invasive therapies and noninvasive diagnostic testing, as well as training and development in clinical research design and execution.
Fellows operate at several of the hospital locations and outpatient surgery centers operated by Scripps Health in San Diego County. Scripps is affiliated with the obstetrics & gynecology residency program based at the Naval Medical Center San Diego and residents rotate full time at Scripps
Fellows take call six nights each month. Most on-call work is for gynecologic problems only. Obstetric call duty is required 2-3 days per month.
Fellows receive training and mentoring from physicians in the Scripps Clinic department of obstetrics and gynecology (OB-GYN), which includes over 30 obstetrician-gynecologists as well as nurse practitioners, nurse midwives and physician assistants. Fellows receive advanced training in:
Robotic gynecologic surgery
Advanced laparoscopic surgery
Hysteroscopy
Endometriosis and pelvic pain
Oncology
Vaginal surgery, including pelvic floor reconstruction
Urinary incontinence evaluation and procedures
Uro-gynecologic evaluation and surgery
Colorectal surgery, general surgery and urology
Graduating fellows will have the knowledge and skills to:
Care for patients with complex gynecologic diseases using minimally invasive techniques
Conduct further MIGS research
Serve as scholarly and surgical resources for their medical community
Scripps has offered a one-year, independent MIGS fellowship since July 2009, and was granted accreditation by the American Association of Gynecologic Laparoscopists (AAGL) in 2011. In July 2013, the program received accreditation from AAGL to expand to a two-year program. In 2015, the program received four year accreditation – the longest offered by the AAGL.