Scripps Clinic and Scripps Green Hospital Internal Medicine Residency research opportunities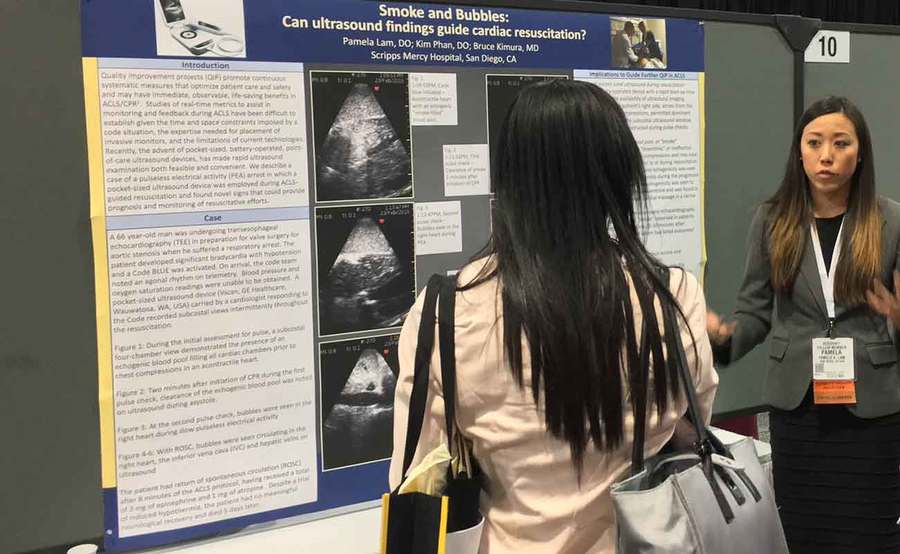 Scripps Clinic and Scripps Green Hospital Internal Medicine Residency research opportunities
All Scripps Clinic and Scripps Green Hospital internal medicine residents are required to participate in a scholarly research project during their three years of training. Many have presented their research and clinical vignette posters at the American College of Physicians National Scientific Meeting and via an array of peer-reviewed publications.
In addition, residents regularly present and defend their research at national subspecialty meetings, including the:
American Heart Association
American Society of Hematology
American College of Gastroenterology
American Society of Clinical Oncology
American Academy of Allergy and Immunology
American Geriatrics Society
View a complete list of recent Scripps Clinic internal medicine resident publications and abstracts (PDF, 440 KB).