Internal medicine residency program teaching sites
Trainees in the internal medicine residency program at Scripps Clinic and Scripps Green Hospital have an opportunity to learn in a variety of inpatient and outpatient settings.
The program's primary teaching site is Scripps Green Hospital. It's located on the Torrey Pines Mesa in La Jolla — a well-known hub of biomedical research.
An adult-only acute care facility has 173-beds and offers a range of medical and surgical services.
Specialty units include:
Solid organ transplant
Blood and marrow transplant
Clinical research
A 24-bed ICU
Adult medicine and surgical wards
In addition, there is an urgent care attached to the hospital from which the majority of inpatients are referred for admission.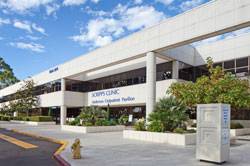 Scripps Clinic is the ambulatory center of medical care and teaching for the program. The 500+ physicians who provide care at Scripps Clinic constitute the teaching faculty of the program.
Ambulatory clinics in general medicine and a wide range of subspecialties are located at Scripps Clinic Torrey Pines, an outpatient pavilion that's physically attached to Scripps Green Hospital. Continuity and subspecialty practice assignments take place here. Residents also train at a variety of large outpatient satellite clinics throughout San Diego County, which provide care for patients who present with a wide variety of health conditions.
Scripps Memorial Hospital La Jolla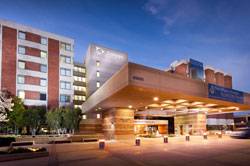 Scripps Memorial Hospital La Jolla
Scripps Memorial Hospital La Jolla and Prebys Cardiovascular Institute is a 556-bed acute care facility situated approximately 1.5 miles from Scripps Green Hospital. Interns will spend three months here as a ward intern and during their PGY-2 or PGY-3 year, the residents will spend one to two months as a ward resident. In addition, they rotate at Memorial's Level 2 Trauma Center for a varied emergency department experience. With the opening of the Prebys Cardiovascular Institute on this campus in 2015, residents will also complete their inpatient and outpatient cardiology assignments here.
Naval Medical Center San Diego
Naval Medical Center San Diego
Naval Medical Center San Diego is the United States Navy's referral center for the entire Pacific Rim. The center serves as the primary medical facility for tens of thousands of active duty military personnel and their dependents; and all naval retirees/veterans who live in the region.
Residents spend a total of two months of their three years of training on inpatient assignments at the Naval Medical Center. Some residents may have their continuity clinic at the facility as well, caring for veteran and active duty patients.
All residents — with faculty support — take turns staffing the indigent primary care clinic at St. Leo's Mission. Residents provide primary care and urgent care to homeless and profoundly disadvantaged patients year-round at this facility.
Residents have the opportunity to volunteer for a month-long assignment at a Navajo reservation in Kayenta, Arizona, through the Indian Health Service — a federal health program for American Indians and Alaska Natives. During the assignment, residents provide primary medical care to Native American populations living on the Kayenta Navajo Indian Reservation and Crow Nation Indian Reservation. Residents in this setting staff a continuity clinic, an emergency department and make a variety of house calls to this underserved group of people who generally have poor access to quality medical care.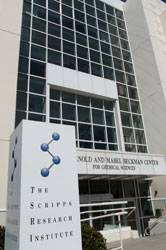 The Scripps Clinic and Scripps Green Hospital Internal Medicine Residency Program features major collaborations with The Scripps Research Institute, Scripps Translational Science Institute, Sanford-Burnham Medical Research Institute, Salk Institute and other basic research facilities.