Residency program cares for underserved community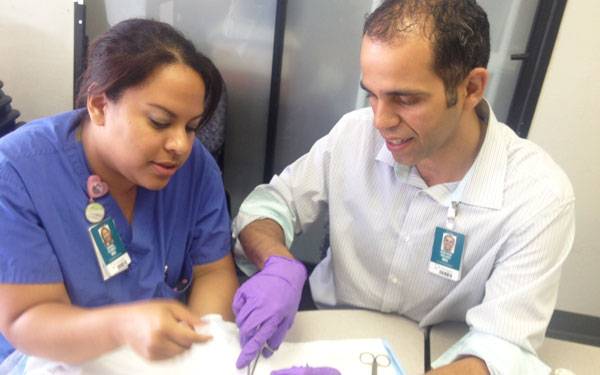 Residency program cares for underserved community
With a focus on caring for the underserved, the three-year Scripps Family Medicine Residency Program offers excellent opportunities for graduate medical trainees to learn the skills needed to become comprehensive family physicians and leaders in community health.
Established in 1998 with the support of the San Diego Border Area Health Education Center (AHEC), the program's goal is to train physicians who will increase access to quality health care for the medically underserved communities along the California-Baja border.
To address the health issues of the region's unique patient population and provide a comprehensive education that emphasizes the types of problems encountered by a family physician, the program offers clinical rotations in the following areas:
Pediatrics/adolescent medicine
Women's health, including prenatal visits
Behavioral medicine
Community medicine
Sports medicine
Geriatric medicine
All of the rotations include clinical activities at community site and with community service agencies.
Close affiliations, culturally sensitive curriculum
The Scripps Mercy Family Medicine Residency Program has multiple teaching sites and has a close affiliation with the San Ysidro Health Center, which is a large federally qualified community health center on the US Border with Mexico. The clinic gives medical residents an opportunity to provide care for a Latino population and address health issues that are unique to border communities.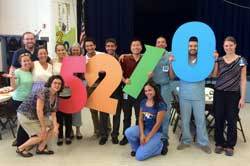 In response to the Healthy Border 2010 objectives, the Scripps Family Medicine Residency Program developed curriculum to improve cultural and linguistic competence for residents. To meet the educational objectives, the program incorporates the teaching of medical Spanish and highlights cultural issues and health disparities in a clinically relevant context.
The residency program also has close affiliations with the graduate medical education departments at Scripps Mercy Hospital San Diego and the University of California, San Diego (UCSD) School of Medicine. Both programs emphasize cultural competence and allow learning opportunities for residents in unique clinical environments with diverse patient populations.
The partnerships with Scripps Mercy San Diego and UCSD along with a strong core curriculum and an emphasis on community service allow family medicine residents to graduate as physician leaders who are able to provide comprehensive medical care while making a difference in their communities.