Scripps Mercy Hospital Podiatric Residency training locations
The Scripps Mercy Podiatric Residency Program is proud to provide residents with high-quality training at various locations throughout San Diego and Sacramento. Each site offers unique learning opportunities and diverse patient populations.
At Scripps Mercy Clinic, podiatry residents work with post-operative patients and see people who require wound care as well as palliation. Podiatry team members work closely with the internal medicine specialists to provide patients with excellent, comprehensive care. Since there isn't an orthopedic resident training program at Scripps Mercy, podiatry residents are first assist on trauma cases. This provides them the opportunity to work alongside orthopedic trauma surgeons and podiatric trauma surgeons in the Level I Trauma Center.
Scripps Mercy Chula Vista
At Scripps Mercy Chula Vista, resident spend two weeks on inpatient medicine, as well as OB-GYN. They work closely with family medicine residents and are exposed to didactics as well as grand rounds.
Scripps Green Hospital and Scripps Clinic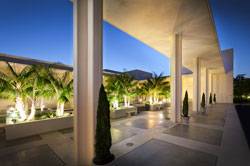 The Scripps Green Hospital and Scripps Clinic rotation occurs during the second year. Residents work closely with five podiatric surgical attendings in elective surgery cases at Scripps Green, and also cover orthopedic foot and ankle surgical cases.
At Kaiser, there are 7 podiatric surgical attendings in the San Diego area who provide a variety of teaching styles. Podiatry, wound care, dermatology and pediatric rotations are offered at the various Kaiser locations. Residents have the opportunity to scrub-in on many elective foot surgeries. Two third-year residents complete their training at Kaiser Permanente in Sacramento and one third-year resident completes training at Kaiser Permanente in Ontario/Fontana, Calif.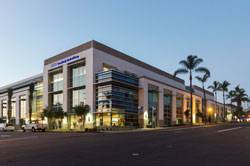 There are several Sharp Rees-Stealy locations throughout San Diego County. Residents work closely with several attendings in clinic and on elective surgeries. There are seven podiatric surgeons.