Scripps Mercy Hospital Transitional Year program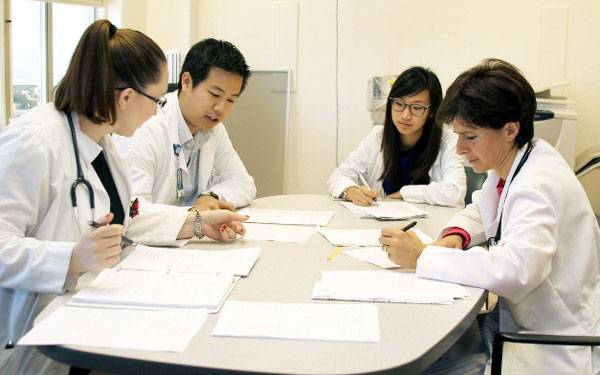 Scripps Mercy Hospital Transitional Year program
Scripps Mercy Hospital San Diego offers 6 positions in its Transitional Year/UCSD Anesthesia Program and 12 positions in its Transitional Year Program. Both programs are accredited by the Accreditation Council for Graduate Medical Education (ACGME).
This year of training is broad-based and encompasses learning experiences in internal medicine, pediatrics, surgery, surgical and medical subspecialties, as well as many other elective rotations.
Collaborative, supportive work environment
The program's small size provides ample opportunities for residents to interact with faculty, conduct clinical research and develop a close-knit community with fellow physicians in training through team building and social events .
In addition to our transitional year programs, our hospital also offers a three-year internal medicine residency at the Scripps Mercy San Diego location and a three-year family medicine residency program at the Scripps Mercy Chula Vista location.
We have residents from UCSD, Scripps Mercy Chula Vista, Family Health Centers, and also third- and fourth-year visiting medical students from across the country rotating with us. This integration of programs affords a diverse group of residents.
Ward attending physicians make up a group of hospital-based physicians whose main responsibility is resident education. Most of the physicians in this group are long-standing faculty of Scripps Mercy Hospital, and residents have enjoyed working under their supervision.
All residents in our programs are treated the same and offered the same opportunities, which is an AGCME requirement that we take very seriously.
Hands-on clinical experience in a diverse patient population
As a resident in our program, you will have the opportunity to provide "hands-on" patient care to our very diverse patient population under the supervision of senior residents and attending physicians.
Transitional interns will have the opportunity to perform and may become skilled in many inpatient and outpatient procedures, including:
Central venous line placement
Arterial line placement
Lumbar puncture
Paracentesis
Incision and drainage
Arthrocentesis
Joint injections
Scripps Mercy Hospital San Diego is centrally located in the city of San Diego and serves patients of all ethnic backgrounds, educational levels and economic status.
The hospital provides both primary and tertiary care and through the Scripps Mercy Clinic, which is located adjacent to Scripps Mercy Hospital San Diego.
We strive to maintain a high level of professionalism among our faculty and seek this out in our residents, as well. We have found that our residents are invested in their education and strive to provide the highest quality patient care. These qualities make our program an educationally stimulating, professionally satisfying, and a superior place to train.