Barbey Family Emergency and Trauma Center
Advancing excellence in emergency care in San Diego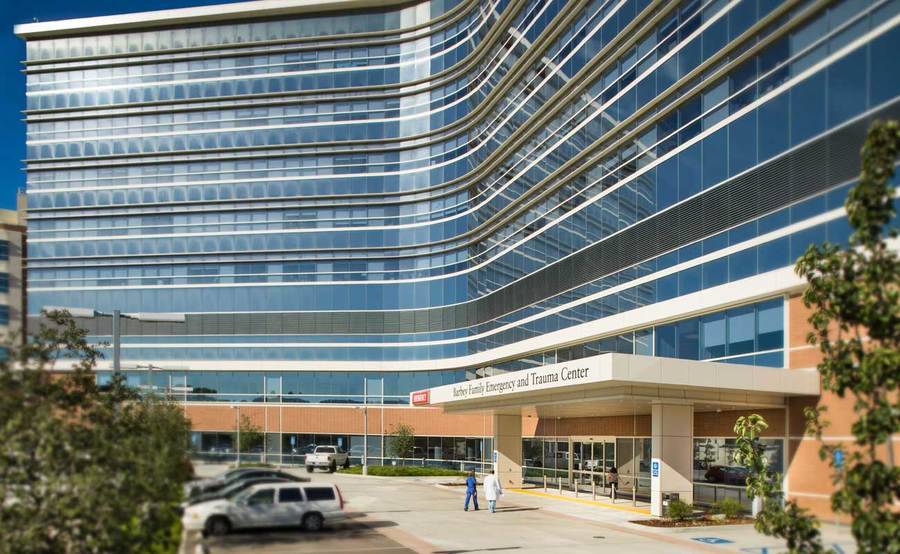 Advancing excellence in emergency care in San Diego
Located on the campus of Scripps Memorial Hospital La Jolla, the Barbey Family Emergency and Trauma Center offers you the most advanced technology and medical expertise available to treat sudden illness and injuries in a comfortable, caring environment.
Features include:
A 33,000-square-foot center, six times the size of our previous space
Low wait times, high patient satisfaction
51 private beds
State-of-the-art technology for fast and accurate diagnosis
Precision imaging in two diagnostic X-ray suites, MRI, ultrasound, a low-dose CT scanner and more
A design to promote healing and comfort, with natural lighting and plenty of seating for loved ones
Equipment to treat patients with the most traumatic and life-threatening injuries
Three years after an accident left him paralyzed from the neck and shoulders down, Sherown Campbell returns to Scripps Memorial Hospital La Jolla to thank his care team for the care they provided that set the stage for his recovery.
Watch the video to learn more about Sherown Campbell's story.