In 1890 the Sisters of Mercy, led by Sister Mary Michael Cummings, opened a five-bed dispensary, St. Joseph's, on Sixth Avenue and Market Street in downtown San Diego. The following year the Sisters of Mercy purchased 10 acres in Hillcrest and built a three-story hospital there, St. Joseph's Sanitarium.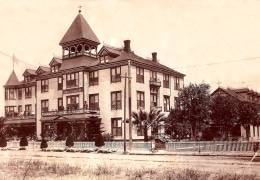 In 1904 St. Joseph's Sanitarium was renamed St. Joseph's Hospital. That same year the hospital opened San Diego's first training school for nurses. Here's how a patient room looked at the hospital in the early 20th century.
Scripps Mercy's Chula Vista campus was established in 1964 as Bay General Hospital. It joined Scripps Health in 1986, while the San Diego campus joined the system in 1995, and the two campuses were integrated into one hospital in October 2004. Here is a gathering of some of the past chiefs of staff from our Chula Vista campus.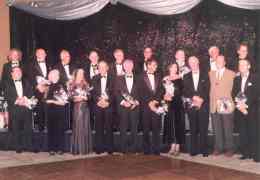 In 1984 the San Diego Trauma System was established to meet the region's need for urgent care and response to traumatic injuries. As a Level I Trauma Center, Scripps Mercy provides care for more than 2,100 trauma patients every year. Before the rooftop helipad was completed, helicopters used to land in the parking lot outside the emergency department at the San Diego campus.