Scripps Memorial Hospital La Jolla

9888 Genesee Avenue

La Jolla

, CA 92037 US
Directions
Visiting Hours

8 a.m. - 8:30 p.m.
Visiting hours may be adjusted based on the patient's needs or wishes.

Emergency Services

The emergency and trauma center is open 24 hours a day, 7 days a week.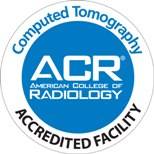 A CT scan is a non-invasive way to see inside your body, and Scripps La Jolla has some of the best CT imaging equipment available. A CT scan rapidly acquires two-dimensional pictures of your anatomy. These images are taken in "slices" and, when presented as three-dimensional images on a computer, they create fully composed images that allow for in-depth clinical evaluations.
The quality of CT images is based on the speed of the measurements and the details of the reconstruction technique. A 64-slice CT scanner's high speed and ability to produce a greater number of slices allow it to create higher quality images. Though all CT technology is state of the art, the 64-slice scanner is technologically advanced over its predecessors, delivering up to 73 percent more coverage per second than previous CT technology. This speed dramatically reduces the likelihood of voluntary and involuntary movements, such as heartbeats, impeding on image quality. The new technology offers:
Reduced radiation exposure.
Ability to create images for a wider range of conditions.
Images of the heart can be captured in a single breath-hold.
The scanner is also ideal for cardiac and coronary vessel analysis, coronary artery calcification scoring, angiography studies, trauma/emergency room procedures, stroke assessment, oncology care, pulmonary emboli, spinal injuries, and kidney, liver, lung, colon and abdominal exams.