A-Vision Volunteer Program Seeks to Remove Mental Illness Stigma
Scripps Mercy behavioral services helps patients re-enter the work force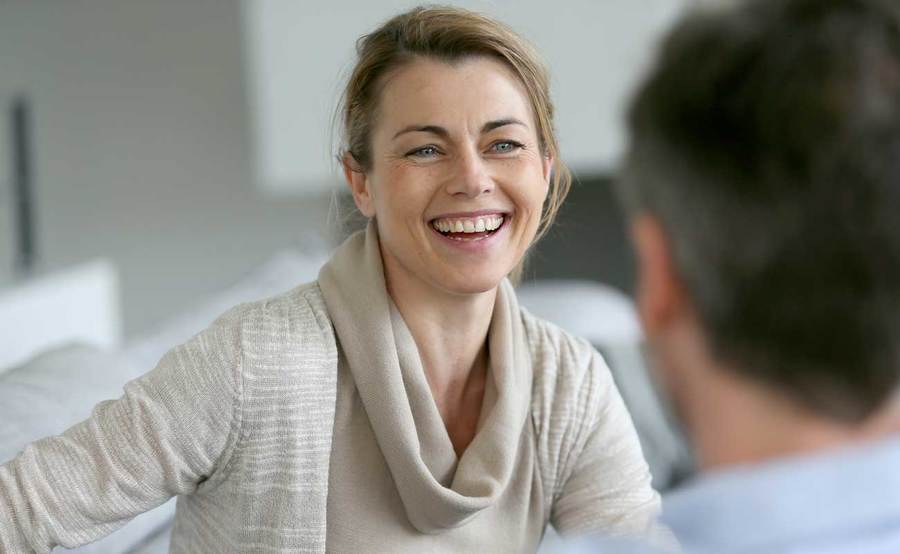 People with psychiatric disorders are often misunderstood, feared and shunned by society. It is especially difficult for those who have been diagnosed with mental illness to find work — even if they are undergoing or have completed treatment.
Dr. Jerry Gold, director of Scripps Mercy Behavioral Health Services, wanted to change this. His vision: to create a program that would help people in treatment re-enter the work force by providing them with job training and a greater level of independence.
Last December, Dr. Gold's vision was realized when Scripps Mercy Behavioral Health Services launched the appropriately titled A-Vision Volunteer Service pilot program.
Mentorship and practical experience for volunteers
Participants in A-Vision are referred to the program by behavioral health therapists at Scripps Mercy Behavioral Health Outpatient Services and a program director who works for the Visions program of the Mental Health Association in San Diego, which is located adjacent to Scripps Memorial Hospital Chula Vista.
If the candidate is accepted into the program, he or she is assigned a mentor in a hospital department and works as a volunteer in that department for 90 days. After this period, the goal is to find the volunteer paid employment at the hospital.
Kevin Wilson, an activity therapist at Scripps Mercy Behavioral Health Services, was charged with overseeing the program and determining who would be the most appropriate and successful candidates.
"We were trying to decrease the stigma of mental illness," he says. "My job was to prepare our volunteers to provide useful, meaningful work skills and to educate the departments of food services, environmental services and the clerical departments that these volunteers — as well as the departments — would greatly benefit as we work toward our mission."
The expectation: responsible, hard-working volunteers
All the volunteers are treated as regular Scripps employees.
"We're a job training program, not a program for persons with disabilities," Wilson asserts.
Individuals go through the same orientation as paid employees and although they do not receive a paycheck, they are rewarded with on-the-job training, certificates of completion, paid employment — and most importantly, self-worth.
To prepare these candidates to return to work, Wilson takes them on a shopping spree — courtesy of generous funding from a donor — so they can buy proper work attire.
"Looking sharp and being well-groomed are important factors," Wilson says.
Junaid M, 44, a Scripps Behavioral Health Outpatient patient from El Cajon who has been in treatment for about five years, has been in the A-Vision program for two months. He does clerical work for the cancer registry at Scripps Mercy two days a week, four to five hours a day. He started as a volunteer in the medical staff office working two hours a week.
"Structure is very important," Wilson says. "You can see the self-worth that comes from their job performance."
And Junaid loves his job. He takes an hour-and-a-half bus ride to Scripps Mercy and always arrives early. The program has not only given him job skills, but also a sense of purpose.
"When I started here, I was scared to death, but each mentor has been so understanding," he says. "I don't even keep up with the time I'm working because I'm so busy — my mind is focused on what I'm doing."
Junaid especially looks forward to seeing Kevin Wilson. They have formed a very special relationship.
"Kevin has been really good to me and he hasn't let me down," he says. "He took me under his wing and is always there for me. I can't say enough about him."
Transitioning into paid employment
Along with on-the-job training, the program provides the volunteers with financial planning services so they are better educated about how to independently manage their finances with their benefits. Additionally, Wilson has been in contact with schools that provide vocational training so the volunteers can learn computer skills.
"This will enable them to be job-ready by developing more skills and will create some financial comfort," Wilson says.
So far, the program appears to be a great success. Of the six volunteers who started with Wilson, two are now paid employees at Scripps Mercy and Junaid and another volunteer are ready for placement into paid employment. Four people are candidates to enter the program.
Wilson hopes to expand the program to other departments in the hospital and is looking for mentors.
"All we're asking for is an opportunity," he says. "We'll give the departments and mentors total hands-on support. It's almost fail proof that candidates in this program can make it — with your support!"