Choosing a Doctor Who's Right for You: Communication is the Key
Building a positive, lifelong relationship with your doctor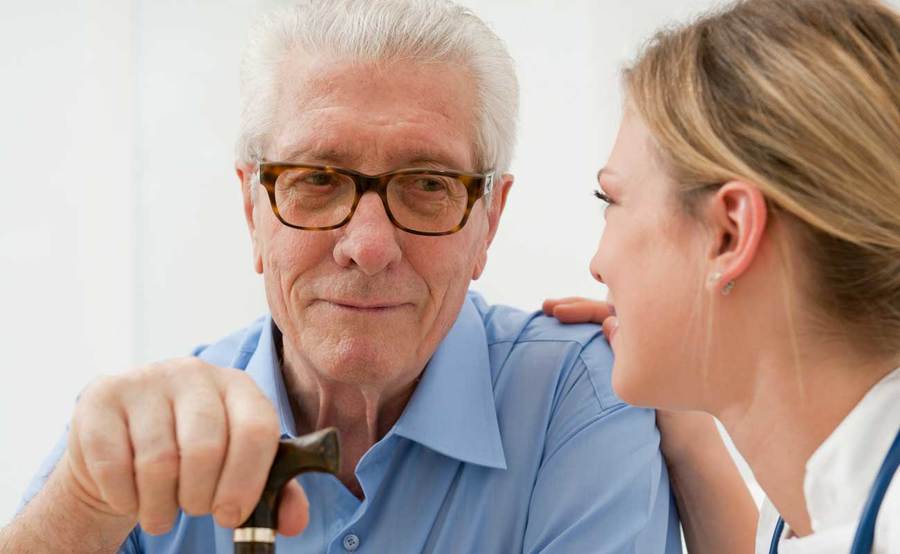 by Dr. Kevin Hirsch, Internal Medicine Specialist
Your relationship with your doctor is one of the most important aspects of maintaining your health.
Yes, diet, exercise, smoking, family history of disease, stress and other factors are of course extremely important. But the ability to discuss these issues with your primary care physician has a tremendous impact on your overall health. Finding a doctor who's right for you may take a little legwork — but it's a very important relationship to have secured.
What should you consider? Where do you start? What questions do you ask?
First, of course, is the basic question of qualifications. Consider the hospital that you would trust with your care and the care of your loved ones. If you trust the hospital, you should also trust that the physician has the clinical qualifications, established by that organization, to provide high quality care. Many hospitals offer information about their affiliated physicians on their websites — education, medical areas of interest and expertise, languages spoken, additional training and photos are often available on the web.
If you're convinced the doctor is qualified, then you can begin the process of finding one who fits your needs.
Ask for physician referrals
You may want to ask your family or friends. Ask someone who is more like you — who reflects your personality or your needs in terms of the kind of relationship you would like with a doctor. If they are happy, that's a good place to start.
What you want to know is whether or not you can connect with the doctor. Communication with a doctor can be extremely personal. So you should seek a physician who listens to you and talks to you in a way that helps to meet your health needs.
One way to determine this is to schedule an introductory visit. This will allow you to get a sense of the relationship. While most physicians are too busy to meet with you without a medical need, you should be able to meet this goal during a physical examination.
When calling to make the appointment, you can get a sense of the office culture by talking with the office manager or scheduler. Is that person willing to take a few minutes to answer your questions? Most will be. But if not, that should be a clear indication of what your experience with this office may be like should you choose this doctor for primary care.
What should you ask? Inquire about prescription refill procedures, the ability to see the doctor on short notice and whether the doctor is able to call you back if you need to speak to him or her.
What to expect at the doctor's office
When you meet a doctor for the first time, come prepared to identify — in very organized, bullet-point fashion — your health priorities. Don't overwhelm the doctor with every health question you've ever had, but do address a handful of issues that perhaps have been concerning you about your health.
A good doctor will realize that this not only helps put you at ease, but will also provide him or her with valuable information about you that can help in your treatment down the road. And be open to allowing the doctor to prioritize your list — he or she may see something that is more urgent than you realize.
During that appointment, ask your questions. If the doctor is annoyed by your questions, that speaks volumes about their relationship with their patients. Any relationship can only work well if information flows in both directions. Your doctor's willingness to answer your questions will tell you whether he or she is a good communicator or not.
Remember, too, that you're not married to a doctor the first time you see them. It is perfectly acceptable to decide that a physician is not right for you after that first appointment. Perhaps there's another physician in that medical group who is more appropriate for you.
You may want to ask the office manager about other physicians in the office who are taking new patients — and mention what you're looking for in a doctor.
After all, we're talking about a very personal relationship — one that requires your comfort in discussing sensitive issues and one that could last a lifetime.
Physicians are very busy, and you should not interpret the short time your doctor is able to spend with you as a signal of their interest or concern. Instead, consider the quality of the time spent with you. You both should go away from the visit happy — and a good interaction between well meaning, communicative people can happen very quickly.
Finally, in the primary care relationship, the most important consideration is the connection of a patient's health to the whole person in the entire context of their life. That's why I am a big believer in continuity.
A doctor who has seen you over the years has a much better understanding of how your immediate health issue relates to past health issues. If you happen to hit a bump in the road with your current physician, I would suggest applying some of the previously mentioned wisdom to that relationship before changing doctors. It may be the perfect opportunity to strengthen the relationship with a trusted caregiver.
This Scripps Health and Wellness tip was provided by Dr. Kevin Hirsch, president of Scripps Mercy Medical Group, which was rated the top medical group in San Diego County in 2002 by the California Cooperative Healthcare Reporting Initiative.