Running a family-owned business can contribute to higher stress levels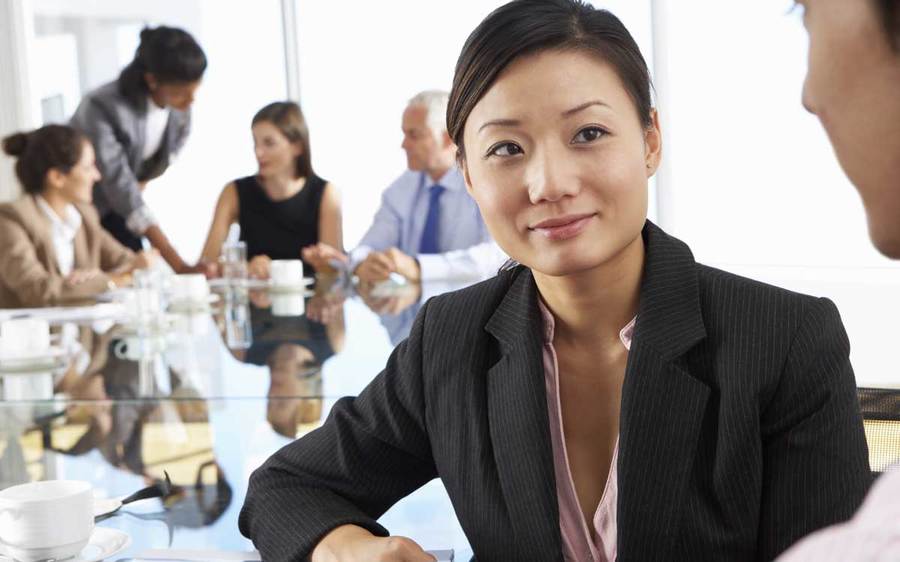 While social relationships can provide the best support system against stress, personal relationships can be among the greatest sources of stress, according to Gene Ondrusek, PhD, with Scripps Center for Executive Health.
"This usually means that business people use the social support they find at home to help them deal with those dysfunctional-types at work who drive them crazy," he said. "And, almost as often, the work relationships provide that social resource to help with those dysfunctional-types at home who don't understand them."
Blurring the lines within family-owned businesses
The boundaries between the sources — and the resources — are often blurred and fuzzy. When it all works well, it is a true win-win. But when it doesn't, it can mean a double dose of stress.
"Often family-operated businesses prefer to ignore the potential dangers, cross their fingers and hope everything works out all right," Ondrusek says. "This is like driving without a gas gauge and hoping that you have enough to make it to your destination."
Identifying stress during your health exam
Scripps Center for Executive Health is the most comprehensive physical exam in the West. Ensuring the health of a family-owned business starts with the executives in both houses.
Juggling the stresses, both physical and mental, in this unique dynamic can wear on the body and mind. For more than two decades male and female executives, many in family-owned business, have traveled from around the world to this La Jolla-based center for a head-to-toe examination and lifestyle evaluation designed to get them on the course to optimum health.
Since first opening its doors more than 20 years ago, "more than 25,000 executives have entrusted their annual checkup to us," says Laura Johnson, Executive Director. "Our program has endured because we were at the forefront of prevention and early detection when we opened our doors in 1981."
"The one-stop, one day physical exam is jammed packed with the usual, and unusual," Johnson says. Three physicians and six allied health professionals provide thorough health evaluation and lifestyle guidance for each client, so needed for the early detection and continuous prevention of illness."
Keeping stress under control within family-owned businesses
According to Ondrusek, a few concepts can go a long way toward keeping stress and stress-related illness at bay in a family-owned business. These important tips fall into the simple — but not easy — category:
Be proactive, rather than reactive
Don't assume that things will simply go well because everyone has the same goals, regardless of their family status. Don't wait until the tension grows unbearable before addressing a problem. Define a series of meetings that emphasize family issues, such a bringing in an in-law or determining a promotion.
Define the primacy of the work relationship
The work-defined relationship must be the primary one as it relates to business matters. Decisions made in the office must always reflect what is defined as a "best practices" decision made on behalf of the best interests of the business. While it is nice when what you would do in a situation would be the same whether it was a family member or a business associate, it is, of course, stickier if these things diverge — such as floating a personal loan or determining a corporate perk.
Know when to bring in a disinterested third party
To minimize the reality — or even perception — of biased decision-making and favoritism, the addition of a "disinterested third party" is typically recommended. The use of an outside consultant, ideally trained in everything from negotiation skills and conflict management to family therapy, can often be an invaluable resource in working through issues efficiently and effectively, and in an objective manner. Using a consultant does not typify failure, but rather it is a strategic way to balance family and business.
Leave it at the office
Stall temptation to keep those business discussions going long after everyone has left the office. Tricky as it sounds, there is a time and place for everything, including bringing up the business topic du jour. Soliciting agreement from all those defined as "the family" is essential here. And if you aren't the initiator, then make sure you aren't the audience, either.
Everything grows up and away
Like any entrepreneurial endeavor, family owned or not, there are life cycles and growth phases to every business.To prosper and grow, businesses must identify these phases and apply what is needed. If there is a temptation to preferentially identify family members for more responsibility and obligations, be aware that your talent pool there is probably not that deep. There is always that time when you must look outside the business for professional management, technical competency, and other resources.
Nepotism is an observer phenomenon
No matter how you might feel about favoritism and nepotism, there will probably always be rumors, commentary, and those wanting to put a negative spin on this. The resulting stress on your workforce, including morale issues and motivation, must not be ignored or assumed to be minimal. Look for opportunities to acknowledge that this is a sensitive issue; don't over-correct or under-correct. Giving family members a free ride is just as problematic as demanding twice as much from them.
Scripps Executive Health medical evaluations
Scripps CEH medical evaluation takes a whole person approach, along with the battery of diagnostic tests based upon age, gender, risk, heredity and lifestyle. There are lifestyle evaluations with an exercise physiologist, registered dietician, clinical psychologist and mind/body health practitioner, where personal and professional habits are discussed.
Last year, Scripps CEH physicians detected previously undiagnosed problems in one-third of their patients, and in several cases, these health conditions were life threatening.In addition, about 10 percent received referrals to an executive coach for ongoing business/lifestyle counseling.
The day-long evaluation can cost up to $2,000, and while most health insurance plans don't cover this expense, these types of annual exams have proven to be well worth the price.
Business executives like efficiency, convenience, a more aggressive approach to diagnostic tests, assessments — and the expertise of Scripps CEH healthcare professionals in the high demands of an executive lifestyle.
Every patient receives a verbal report on their results within 24 hours, and, soon after, a bound, written report for their personal medical file.
As part of the program, exercise and nutrition plans are developed that can be incorporated into the busy and sometimes harried lives of business professionals, including help with weight management, stress management and illness prevention, as well as the use of vitamin supplements and mind-body relaxation techniques.
Finally, a Swedish or sports massage ends the day so executives can feel revitalized and rehabilitated, armed with a plan for achieving greater success through optimum health.
We welcome you to tour Scripps Center for Executive Health facility in La Jolla. You'll be able to see for yourself how Scripps excels in providing the most comprehensive physical exam and advice.
Gene Ondrusek, PhD, is a clinical psychologist, and a member of the consulting team at Scripps CEH.