When Does Your Child Need Emergency Care?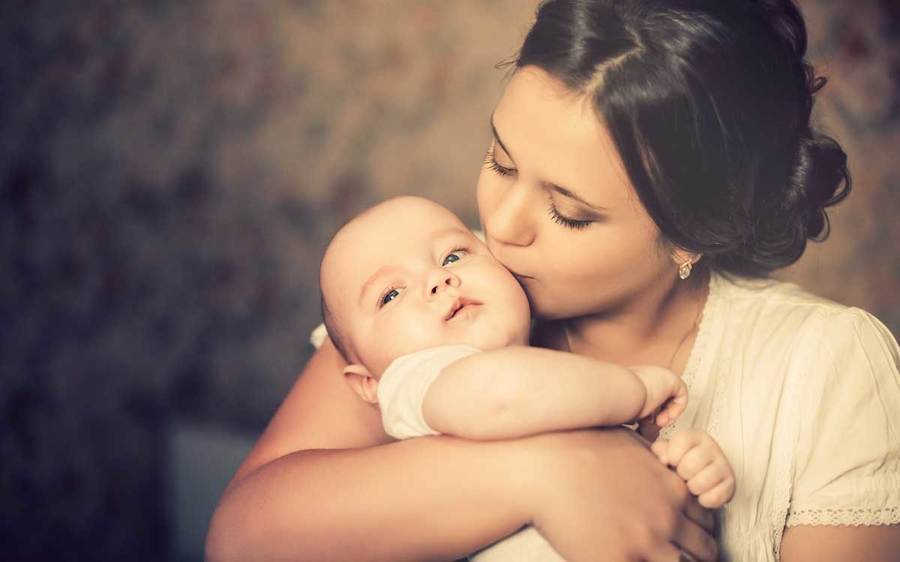 by Shawn Evans, Emergency Medicine Physician
When you have young children at home, emergencies can happen. And they can run the gamut from a slip in the tub or a pot knocked from the stove to a sudden high fever or choking during dinner.
If an emergency happens in your home, would you know what to do?
Each year, almost one out of every three children in the U.S. will make a trip to the emergency room. Whatever the illness or injury, being prepared and knowing your options can make this nerve-wracking and time-consuming experience a little more manageable.
Be prepared for emergencies
One of the most important factors in dealing with an emergency is to be prepared. During a routine office visit to your child's pediatrician, develop a plan for medical emergencies. Ask which emergencies can be handled at the office, and what to do when the office is closed.
Questions for your physicians
Are stitches done in the office?
Can you administer epinephrine to treat allergic reactions?
Do you have an X-ray machine to diagnose broken bones?
Do you offer after-hours or weekend care?
Do you have inhalers or oxygen to treat asthma attacks?
At which hospitals do you see patients?
Also, discuss when you should go directly to an emergency department or call an ambulance. Know where your local emergency room is located, its phone number and how to get there.
All San Diego hospitals are staffed and equipped to provide life-saving emergency care for patients of any age. If necessary, a patient may be transferred after stabilization to a hospital with special capabilities, such as Children's.
Keep your family's medical information organized, up to date and easily available. Store copies in your home, car and wallet. Include immunization records, information on allergies and significant illnesses, medication names and phone numbers of doctors and insurance information.
When an emergency occurs, you will save precious time by having this information on hand.
In addition, complete medical consent-to-treat forms (available at www.acep.org) for each child and provide copies to relatives and caregivers.
This form will allow caregivers to authorize treatment in an emergency situation, and prevent long waits while emergency staff obtain parental consent, track down medical records and check immunizations.
When and where to seek care
Consider getting immediate medical attention if your child exhibits:
Strange or withdrawn behavior, or any significant change from normal behavior
Abnormal or difficult breathing
Decreasing responsiveness or alertness
Excessive sleepiness
Irritability
Feeding difficulties
Confusion or delirium
Seizures
Skin or lips that look blue or purple (gray for darker-skinned children)
Unconsciousness
Uncontrolled bleeding
Possible broken bones
Eye injuries
Increasing or severe, persistent pain
Unusually high fever (especially with a severe, sudden headache accompanied by mental changes, neck/back stiffness or rashes)
Severe or persistent vomiting or diarrhea
How do you know when you should bring your child to the emergency room? Your child's pediatrician is typically the first person to call when an emergency arises. He or she can advise you to come into the office or refer you directly to an emergency room.
Another option is to visit a nearby urgent care facility to ensure that you not only save time, but also get the care you need.
At the emergency department
If you do bring your child to the emergency department, it is important to bring your child's medical history form and any medications he or she is taking, as well as any suspected poisons or other medications your child may have swallowed.
Stay with your child. Many children will want their parents at their side during treatment. Ask if you can stay, but respect the physician or nurse's experience with similar situations. And, if you suspect that you cannot remain calm or may lose control during a procedure, tell the nurse or doctor.
Tell your child the truth. Kids get scared when they don't know what's going to happen next, so a parent's attitude is crucial. Reassure younger children with simplified explanations and language and simple visual demonstrations of what is going to happen. Older children often will understand and appreciate a more detailed explanation.
Show support for the medical staff. Your child needs to feel that you have faith in his doctors and the treatment. Tell your child that medical personnel are going to help. Ask if it is okay to give the child a drink or food while waiting. Occasionally, a full stomach will delay medical procedures. If the ill child needs to urinate, check with the nurse to see if a "urine specimen" is needed before the child goes to the bathroom.
Brace yourself for a long ordeal. Emergency rooms are often crowded, chaotic places. Be prepared to wait, and understand that the patients are seen according to medical need, not on a first come, first serve basis.
Be your child's advocate. It is your right to understand everything done to your child and have it done to your satisfaction. Make sure the staff answers all your questions and concerns. Before leaving the emergency department, say to the physician or nurse "I want to make sure that I understand what you have told me…." and then repeat the child's diagnosis and treatment. Parents should not be afraid to ask for written instructions (most emergency departments have such material available.)
Prevention is the best medicine
Preventable injuries are the leading cause of childhood death and permanent injury. The most common injuries are those related to motor vehicles, drowning, fire and burns, suffocation, choking, unintentional firearm injuries, falls and poisonings.
Practicing injury prevention is the most important thing you can do to protect the health of your children. Child safety seats, bicycle helmets, poison prevention, safety caps on medicines, window guards, and sports safety gear are just a start.
You should also learn to recognize the warning signs and symptoms of serious childhood illnesses and be familiar with life-saving techniques, such as the Heimlich maneuver and CPR (cardiopulmonary resuscitation).
Your pediatrician, local hospital, fire department and local chapter of the Red Cross can help you find classes.
This Scripps Health and Wellness information was provided by Shawn Evans, MD, an emergency medicine physician at Scripps Memorial Hospital La Jolla.