Prepare for this year's winter flu season by getting your flu vaccine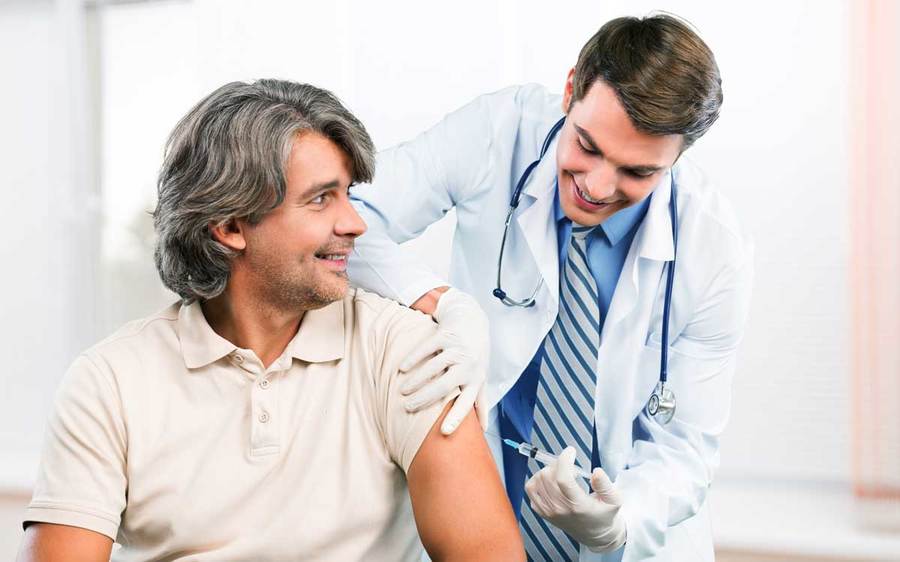 by Alissa Gilles, Internal Medicine Physician
As winter approaches, we need to prepare for colder weather. For some, that means pulling out winter clothes and warmer blankets and getting ready for the holidays. As a physician, I prepare by encouraging my patients to get the flu vaccine.
Influenza, commonly called the flu, is a viral infection that affects the nose, throat and lungs. The virus often travels from person to person when an infected individual coughs or sneezes. Sometimes people become sick after touching an object with the flu virus on it — a phone, keyboard or toy — and then touching their mouth or nose before washing their hands.
Most people can spread the virus one day before symptoms develop and up to five days after becoming sick. That means it is possible to pass on the flu before you know you are sick, as well as while you are sick.
Flu prevalence in the U.S.
The Centers for Disease Control and Prevention (CDC) estimates that each year in the United States between five and 20 percent of the population gets the flu, that more than 200,000 people are hospitalized because of flu complications and that an average 36,000 people die from the flu.
One way to prevent the flu is to get an influenza vaccine each year. The best times to get the flu shot are October and November, as the flu season can begin as early as October and last as late as May. It is still possible, however, to get a flu shot as late as February.
The flu shot is an inactivated, or dead, virus that is administered by injection into the upper arm. The flu shot is approved for children as young as six months, adults who are healthy and even those who have chronic medical conditions.
Also available is a nasal-spray flu vaccine. This vaccine is made with a live but weakened virus, which will not cause the flu and is approved for children as young as five and adults up to 49.
Each vaccine contains three influenza viruses: one A (H3N2) virus, one A (H1N1) virus and one B virus. The viruses contained in the vaccine change each year based on estimates of which viruses will circulate in a given year.
People who should get vaccinated include:
Children aged six to 59 months
Pregnant women
People 50 and older
People of any age with certain chronic medical conditions
People who live in nursing homes and other long-term care facilities
People who live with or care for those at high risk for complications from flu
Household contacts of people at high risk for complications from the flu
Household contacts and out-of-home caregivers for children younger than six months (these children are too young to be vaccinated)
Health care workers
And, anyone who wants to decrease their risk of influenza
Who should not be vaccinated
People who have a severe allergy to eggs
People who have had a severe reaction to an influenza vaccination in the past
People who developed Guillain-Barré syndrome (GBS) within six weeks of getting an influenza vaccine
Children younger than six months
People who have a moderate or severe illness with a fever (wait to get vaccinated until the symptoms subside).
For more information about the flu virus and influenza vaccines, talk to your doctor.
This Scripps Health and Wellness information was provided by Dr. Alissa Gilles, internal medicine physician with Scripps Mercy Medical Group in Hillcrest.