New Hope for Heart Failure Patients
Innovative technology allows better monitoring for heart patients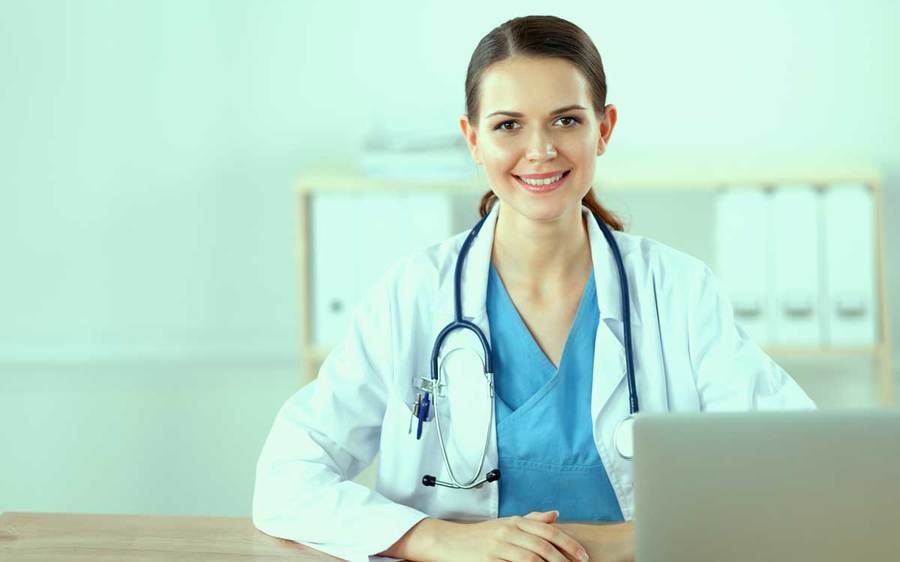 Patti Menotti has had a long struggle with heart disease. The Carlsbad resident, 70, has had a heart attack, undergone bypass surgery and now suffers from congestive heart failure (CHF).
Her heart muscle has become so weakened it has difficulty pumping, leading to complications, such as fluid in her lungs and reduced kidney function. Without medication, even short walks can be epic journeys.
Congestive heart failure challenges
Menotti is not alone. As many as five million Americans suffer from CHF. Though the chronic disease can be regulated with medication, assigning the correct dosages has been as much art as science.
CHF patients are often asked to weigh themselves daily. A sudden increase in weight can be a sign that fluid is building up, indicating the need to adjust medications, diet or both. Unfortunately for CHF patients, weight gain is a trailing indicator.
In other words, the issue that caused the weight gain happened well before the gain indicated there was a problem. What cardiologists have been hoping for is a way to measure conditions inside the heart, in real time, to help them diagnose the problem and prescribe appropriate medications in the appropriate doses.
Better technology for heart monitoring
These hopes may one day be realized now that a new device, the HeartPOD (Physiologically Optimized Dosimeter), is in clinical trials. Designed to detect worsening CHF hours, or even days, before symptoms appear, the HeartPOD uses a small sensor implanted in the heart to send information to a modified personal digital assistant, which interprets the data and provides dosage information to the patient.
Just as people with diabetes adjust their insulin based on their blood glucose measurements, the HeartPOD gives CHF patients specific information to adjust their medications.
"This therapy could potentially change the landscape of how patients with heart failure are treated in the future," says Dr. Paul Teirstein, medical director for interventional cardiology at Scripps Clinic. "The information we gather from this study will provide new insight into the dynamic cardiac changes that occur on a daily basis in our patients."
Improving patient care and heart treatment
The dime-sized HeartPOD sensor is implanted into the patient's heart during a minimally invasive catheterization procedure. The sensor measures left atrial pressure, core body temperature and the cardiac electrogram.
Left atrial pressure is the measurement physicians have been waiting for because high pressure causes water to accumulate in the lungs, which causes 90 percent of CHF hospitalizations. Low pressure can damage kidneys.
The sensor is connected to a transmitter in the patient's pelvis and the handheld advisory module, a converted Handspring Visor, reads the signals. The module analyzes the data based on the physician's instructions and adjusts dosages.
The treatment instructions displayed on the module help the patient optimize medications on a dose-by-dose basis without having to contact their physician. This system may enable better and more cost-effective care, improve quality of life and empower patients to play a larger and more effective role in their own health care.
The HeartPOD trial is testing whether daily drug therapy optimization improves clinical outcomes by preventing both over- and under-treatment. The impact could be significant. Nearly one million CHF patients are hospitalized annually.
Potential benefits of improved CHF care
CHF has a mortality rate similar to cancer, and one in five patients die within a year of diagnosis. The annual cost to the U.S. health care system is more than $40 billion, and the number of patients contracting CHF is expected to double within the next decade as Baby Boomers age and develop heart disease.
"Frequent hospitalization is an unfortunate and cumbersome reality for patients with CHF, and quality of life issues are costly and emotionally depleting," says Dr. James Heywood, medical director for the congestive heart failure clinic at Scripps Clinic. "We are hopeful that real-time monitoring will allow us to better treat our patients and minimize complications, such as recurrent hospitalization, acute pulmonary edema and renal failure."
Managing heart conditions on a personal level
For Patti Menotti, the second person in the United States to receive a HeartPOD, the device is a welcome tool in her efforts to manage her condition. She has already changed her diet, paying close attention to reducing salt, which can cause fluid buildup and is potentially lethal for CHF patients.
"I don't even go into the room where the salt is," says Menotti. "The S word is forbidden."
While the HeartPOD is in early phase trials and will not be available commercially for several years, early indications are positive. On Election Day, Menotti even walked the block to her polling station.