Get the Facts About Flu Season
Learn who is at risk, better understand the importance of vaccination and find a flu shot location near you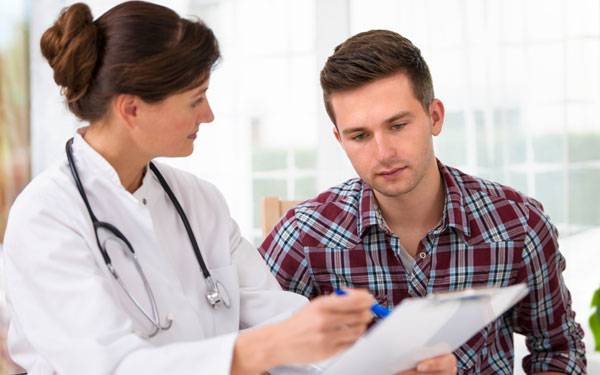 If you've ever had the flu, you know why people line up at vaccination clinics every year to avoid getting it again. This contagious illness causes a nasty cluster of symptoms, including fever, body aches and weakness, respiratory and sinus congestion, runny nose, nausea and sore throat. Sometimes, vomiting and diarrhea are included in the miserable mix.
"The flu knocks you off your feet—and fast," says Dan Dworsky, MD, medical director for Scripps Clinic and Scripps Coastal Medical Center in San Diego, California. "The symptoms have a maximal onset within 24 hours and are so severe, we don't routinely see many people who are newly infected because they are just too sick to come in."
Who is at risk for flu complications?
According to the Centers for Disease Control and Prevention (CDC), 5 to 20 percent of U.S. residents get the flu every season. More than 200,000 people are hospitalized for complications related to the bug, and influenza infections are associated with thousands of deaths every year.
"Thankfully, most people who get the flu won't need medical care and will recover in about two weeks," explains Dr. Dworsky. "But there are groups who are especially vulnerable. For them, the flu could do more than make them ill for a couple of weeks. It can potentially be deadly."
The severity and overall impact of the annual flu varies from year to year and from strain to strain. The pandemic H1N1 strain of 2009, for example, has killed more than 18,000 people globally since its first appearance, according to World Health Organization (WHO) statistics.
The following groups are more likely to get flu complications that result in serious illness:
People with asthma
People with diabetes
Adults who are 65 and older
Pregnant women
People who have HIV or AIDS
People who have cancer
Children younger than 5, but especially children younger than 2 years old
Who should get vaccinated and when?
Even if you don't fit into a high-risk group, the CDC recommends everyone 6 months and older get a flu vaccine. With abundant supplies of seasonal vaccine available right now, there is no time like the present.
"Annual epidemics of influenza typically occur during the late fall through early spring. But air travel can expedite the spread of the flu and result in the peak season arriving earlier," says Dr. Dworsky. "It takes about two weeks after vaccination for your body to develop an immune response, so get vaccinated now. That way, you'll be protected when the virus arrives."
According to Dr. Dworsky, this year's vaccine will protect against an H3N2 virus, an influenza B virus, and the novel H1N1 virus.
Despite the potential benefits of vaccination, there are people who still won't get vaccinated.
"Some people believe their own immune system can fight off the infection without any help. Maybe it can. But keep in mind that you aren't just protecting yourself when you get the vaccine," says Dr. Dworsky. "You are preventing the spread of the flu and protecting family and friends who are particularly susceptible."
How to find a flu shot near you
If you are a patient at Scripps Clinic or Scripps Coastal Medical Center, call your doctor to find out about upcoming flu clinics at primary care locations throughout San Diego. Open on Saturdays, the clinics provide an opportunity to get vaccinated quickly and without an appointment.
Go to www.flu.gov. Type in your zip code and you'll find a list of local pharmacies, grocery stores and clinics that offer flu vaccinations.