Caring for Yourself While Caring for a Loved One
Five ways caregivers can put self-care into practice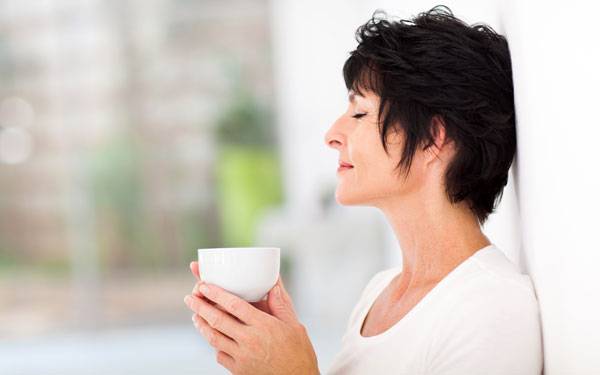 Five ways caregivers can put self-care into practice
Former first lady Rosalynn Carter once said, "There are only four kinds of people in the world: Those who have been caregivers, those who are currently caregivers, those who will be caregivers and those who will need caregivers."
Providing care for a loved one who is seriously ill or injured is a remarkable act of kindness and love. But it can also be a significant challenge, emotionally and physically. Knowing how to find balance is vitally important to being the best caregiver possible for your loved one.
Don't place your needs on hold
The caregiver role can be demanding — especially as a loved one becomes more ill or weak and the to-do list grows longer. Oftentimes, caregivers are attempting to juggle the responsibilities of providing care while holding a job or attending school, keeping up on household duties and other priorities.
Lori Roads, MSW, a Scripps hospice medical social worker, says these invariable pressures can take a heavy toll on caregivers' physical, mental and even spiritual well being.
"When someone is operating on empty, they're a prime suspect for having something go wrong," she says. "In fact, they can become a prime target for caregiver breakdown or can be at risk of unintentionally providing compromised care to their loved one."
When compared with those who are not providing care, studies have found that family caregivers often suffer higher levels of physical and emotional distress, including high blood pressure, increased stress, neck and back pain and other health issues. Often, this is because they neglect their own needs and stop doing things that help keep them healthy — like exercising, eating regularly and well, getting enough rest, and balancing their personal life with their caregiving duties.
Roads explains that, just as airplane passengers are asked to put their oxygen masks on before helping their children and others in an emergency situation, caregivers also need to remember to care for themselves so they can continue to provide optimum care to their loved ones.
Don't be afraid to seek support
Jessica Empeño, MSW, a Scripps Hospice clinical intake supervisor, agrees. She recently helped conduct a study on the importance of support to reduce caregiver stress, such as bringing volunteer help into the home to assist with bathing a patient, handling light housework or watching the patient while the caregiver naps.
"The caregivers who coped best were the ones who asked or reached out for help," says Empeño. "Once they realized how much they needed the help, the martyr syndrome went away."
To help caregivers stay healthy and reduce stress while caring for a loved one, Roads and Empeño offered these tips:
Pay attention to your feelings
Whether you are experiencing feelings of guilt, loneliness, fear, anger and/or resentment, it's important to validate those feelings. Seek out a therapist or find someone who's willing to listen without necessarily offering advice. Their empathy may help you cope and feel less alone.
Remember that you're part of the care team
Just as the doctors, nurses and others caring for your loved one care for themselves by eating right and exercising to best serve you and others, the same rules apply to you as a caregiver.
Ask for help
Keep a list of specific to-dos that can be delegated to family or friends who may wish to assist, but aren't sure how. By asking someone to pick up groceries, sit with the patient while you do errands or handle household chores, it can benefit you while helping others feel useful. If the loved one is near the end of life and you are using a hospice service, take advantage of the full array of support, including home health aides, volunteers, respite care and more.
Get away
While someone watches your loved one, use this time to take a break — be it going to the gym, scheduling a massage or getting a doctor's check-up.
Take breaks at home
If you're unable to leave the home, consider sitting outside for 10 minutes each day to get some fresh air. Consider getting a baby monitor if it would make you feel more comfortable about leaving the patient's side.
"Once people realize the importance of caring for themselves, they can see the difference and we can see the difference," says Roads. "They're handling stress more effectively, they're more rested and you can just tell by their changed demeanor that everything is working more smoothly. So many say they wish they'd asked for help sooner."
She adds, "It's all about creating a healthy, new 'normal.'"