5 Tips for Eating Healthier on a Budget
How to shop for low-cost foods with high nutritional value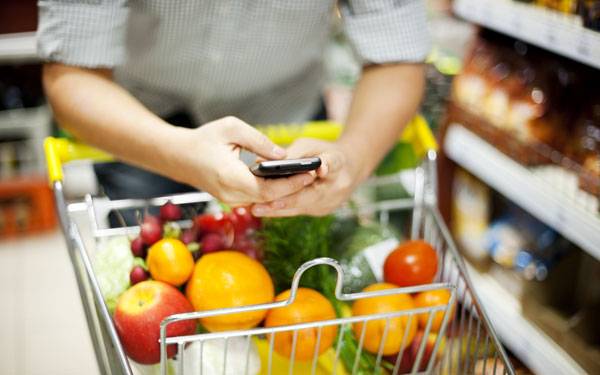 Healthy food can be expensive, but it doesn't have to be. According to Joyce Havranek, MD, an internal medicine specialist at Scripps Coastal Medical Center, it is possible to prepare nutritious, delicious meals without breaking the bank.
"We don't hear nearly enough about how to make reasonable, healthy food choices on a modest budget. Granted, it does take a little planning to come up with ways to stretch your food dollars into more portions," she says. "But making better choices about the foods you consume could help reduce your risk of certain health conditions, such as heart disease, diabetes and inflammation."
Calculate your grocery costs
Before you head to the supermarket, have your budget and goals in mind. The USDA estimates that a family of four spends anywhere from $550 to $1000 a month on groceries, while a single adult spends about $160 to $300 a month. Review your grocery receipts; how much have you been spending on "empty" calories like soda, cookies, crackers, prepackaged meals? Eliminate those items, so you can dedicate all your dollars to wholesome fruits, vegetables, proteins and whole grains.
Stretch your dollars, not your waistline
Dr. Havranek offers these tips to give your health and savings a boost:
1. Plan your meals.
Figure out what you want to eat for the week and make a grocery list so you only buy what you need. Not into cooking every day? Double or triple a favorite simple recipe, freeze in individual containers and eat them throughout the week. Also, check out healthy recipe sites online that allow you to search by ingredients you already have at home or plan to buy.
2. Don't pay full price.
If you haven't already branched out beyond your usual store, explore ethnic grocers, which typically have lower prices for fruits, vegetables and dairy items. Elsewhere, save money on staples you like by using coupons and taking advantage of posted specials. Sign up for loyalty cards for extra savings, and find out the best day to shop for sales and to receive double coupon savings. Also, consider buying certain items in bulk, such as family packs of chicken, bags of sweet potatoes and frozen vegetables.
3. Stop paying for convenience.
Instead of filling up your cart with frozen dinners, pre-cut vegetables and instant rice or oatmeal, take the time to prepare your own food from scratch and enjoy instant savings — not to mention fewer calories and preservatives.
4. Keep pantry staples on hand.
Store dry packages of rice, pasta and beans. Stock your cupboards with broth, pasta sauce and canned goods like corn and chicken. They're economical, long-lasting and can be used to extend other dishes in a pinch.
5. Cook large portions at once and make good use of leftovers.
The extras from a roast chicken dinner can become soup, a salad topping, an accompaniment for dumplings or used as a taco filling. Before you decide to throw away food, try being creative — it could save you a few bucks.