New Breast Cancer Treatment at Scripps Makes Headlines in News Media
Novel approach eliminates need for radiation after surgery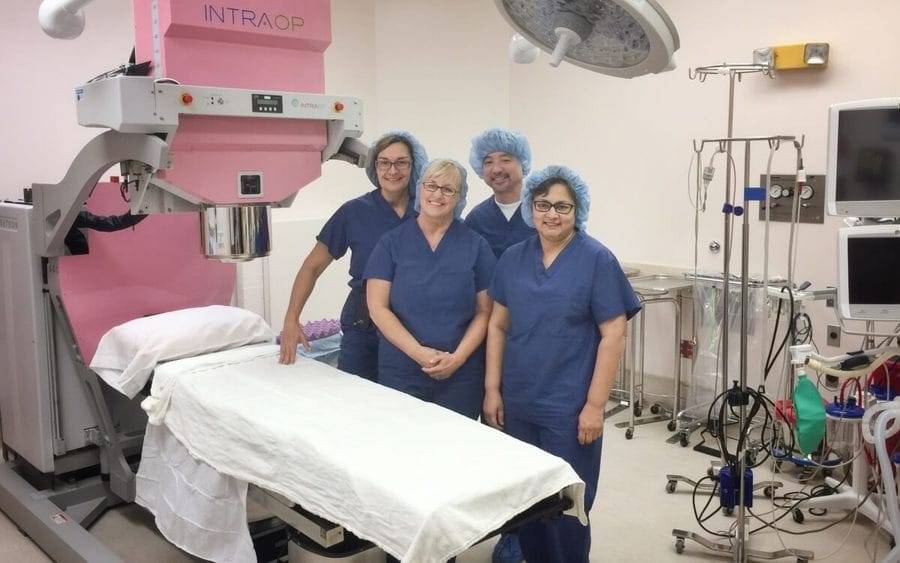 Novel approach eliminates need for radiation after surgery
Recent stories by TV and print news outlets described how doctors from Scripps Health have recently introduced a unique breast cancer treatment that delivers an entire course of radiation to the patient in the operating room in just a few minutes.
The treatment, known as electron intraoperative radiation therapy (EIORT), eliminates what is typically several weeks of radiation treatment and allows patients to move forward with their recovery sooner.
Phyicians offering this treatment at Scripps include Mary Wilde, MD; Kenneth Shimizu, MD; Cheryl Olson, MD; and Anuradha Koka, MD.
Scripps funded the purchase of the $1.4 million EIORT technology entirely through philanthropy. The Ellen Browning Scripps Foundation helped fund this equipment, as well as a clinical trial that will track patient care outcomes.
The KFDX-TV story, "New Therapy for Breast Cancer," is not available at this time.
Read the Encinitas Advocate coverage: Scripps Begins Using Innovative Breast Cancer Treatment