Prepare Your Child for a Healthy Return to School
Follow these steps to start the school year healthy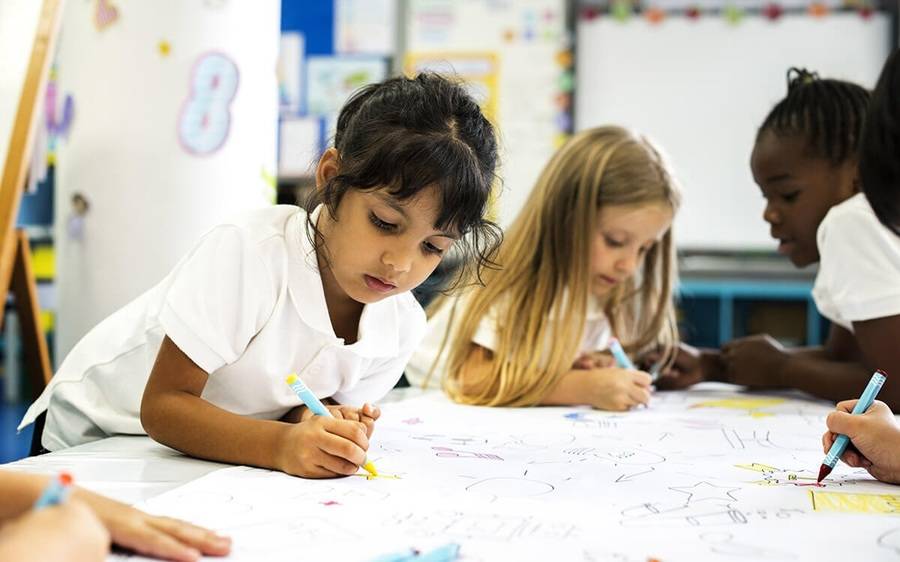 Follow these steps to start the school year healthy
It may feel like summer vacation just started, but many kids in San Diego are heading back to school.
There are several steps parents can take now to help get the year off to a healthy start. Here are a few items for your back-to-school checklist.
Make sure immunizations are up to date
Several vaccinations are required before children can attend school or day care centers in California. Requirements have changed in recent years, so check with your physician to make sure your children are up to date. 
Immunizations required to attend kindergarten and transitional kindergarten include:
Diphtheria, tetanus and pertussis (DTaP, DTP or DT)
Polio
Hepatitis B
Measles, mumps and rubella (MMR)
Varicella (Chickenpox)
Immunizations required to start seventh grade:
Tetanus, diphtheria, pertussis (Tdap) 
Measles, mumps and rubella (MMR)
While not required, these immunizations are recommended:
One dose against meningococcal disease (brain or blood infection) at age 11 or 12 and a booster dose at age 16 
Yearly immunization against the flu virus 
 "Vaccinations are important to prevent diseases in the individual and to keep the whole community safe," said Michelle Dern, MD, a pediatrician with Scripps Coastal Medical Center Encinitas. "Currently we're having a large breakout of whooping cough (pertussis) throughout the state, and it's affecting kids of all ages."
In babies, she noted, pertussis can be especially serious. "The law that requires seventh-graders to get a pertussis booster shot really helps protect younger kids and babies, because it's the older kids who are spreading it."
In addition, many doctors recommend the human papillomavirus (HPV) vaccine at age 11 or 12 to protect against the HPV virus, a sexually transmitted disease that can cause cancer. A law passed in 2011 allows minors 12 years old and older to get the HPV vaccine without the knowledge or consent of their parents. 
A state law that took effect in 2016 no longer permits parents to refuse mandatory immunizations for their children based on personal or religious beliefs; only children with medical conditions that put them at risk, such as an immune system disorder, are exempt. A parent or guardian must submit a written exemption statement from a licensed physician.
If you have questions or concerns about having your child immunized, talk to your pediatrician. 
"I reassure parents that vaccines are considered very safe. Pediatricians do want to work with parents to make a plan for vaccinations that parents are comfortable with," said Annmarie Selaya, MD, a pediatrician with Scripps Coastal Medical Center Hillcrest. "If they have any hesitations or concerns, they can always reach out to their pediatrician to come up with a plan for their child."
You may also find helpful information at physician-recommended websites such as www.shotsforschool.org or http://www.sdiz.org/, which are run by California and San Diego County health departments, respectively.
If it's been more than a year since your child's last physical exam, it's a good idea to schedule one now. A comprehensive check-up allows your child's physician to ensure your child is healthy. That could be especially important if they are playing sports or involved in other physical activities. Consider giving adolescent and teenage children time alone with the doctor to discuss any questions or concerns that might be sensitive or embarrassing. 
Appointment schedules fill up quickly at this time of year, so it's better to call sooner rather than later.
Get back into school mode
Summer break often means staying up later and sleeping in. Make the transition back to a school schedule easier by having kids start going to bed and waking up at times that reflect their school calendar. This can be especially helpful for teens, whose natural circadian rhythms make them more prone to being night owls than early birds. 
"I encourage parents to try to get their kids back on a regular sleep schedule because sometimes during the summer vacation they can get a little off," said Dr. Selaya. "Adequate sleep is very important to full functioning."
Other activities also may need to be addressed as the start of the school year approaches.
"In the two weeks or so before they go back, get kids back into the habit of daily reading and limiting screen time," said Dr. Dern. "Often parents are more lenient about those things during the summer, so it helps to get these changes implemented before the first day of school."