Preparing for Flu Season 2018
Your annual reminder to get the flu shot - the earlier, the better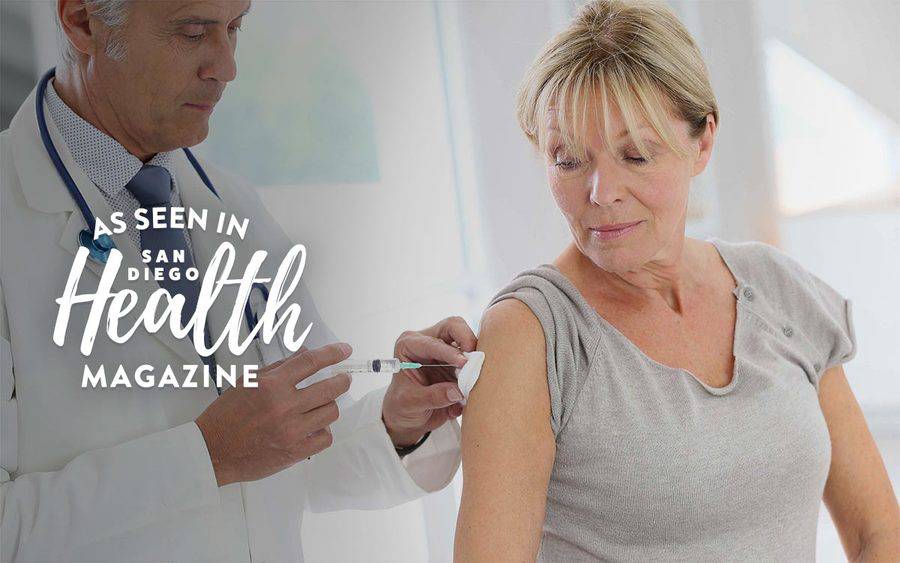 Your annual reminder to get the flu shot - the earlier, the better
Another flu season is just around the corner, and if it's anything like the last one, it could be a doozy. Flu viruses shift from year to year; accordingly, for the 2018–19 flu season, experts are crafting vaccines to prevent influenza A H3N2 (the predominant strain last season), A H1N1 and two influenza B viruses that are reportedly on the rise. 
Although the 2017–18 flu shot was only around 45 percent effective when averaging all strains, it's still recommended for anyone who is older than 6 months and not allergic. It's by far the best way to prevent the flu, or at least lessen the unpleasant symptoms that come with it, like fever, body aches and fatigue. 
"The flu vaccine remains the single most important preventive measure against the flu," says Craig Uejo, MD, a Scripps preventive medicine specialist.
However, even those who choose not to get a flu shot can take steps to protect themselves. Dr. Uejo recommends that, vaccinated or not, you take the following precautions: First, wash your hands often or use an alcohol-based sanitizer, if soap and water aren't available. Also, avoid touching your eyes, nose and mouth — the most common routes for influenza to enter the body — especially in public areas. Finally, practice good health habits, like getting an adequate amount of sleep, exercising regularly, staying hydrated, eating nutritious foods and managing stress.
Flu vaccines are available at Scripps HealthExpress throughout San Diego. Patients can walk in, speak to a nurse by dialing 858-554-7439 or hold their place in line by visiting scrippshealthexpress.org.
This content appeared in San Diego Health, a publication in partnership between Scripps and San Diego Magazine that celebrates the healthy spirit of San Diego.