What Are Current Treatments for Alzheimer's Disease?
Medications can slow pace of memory loss disease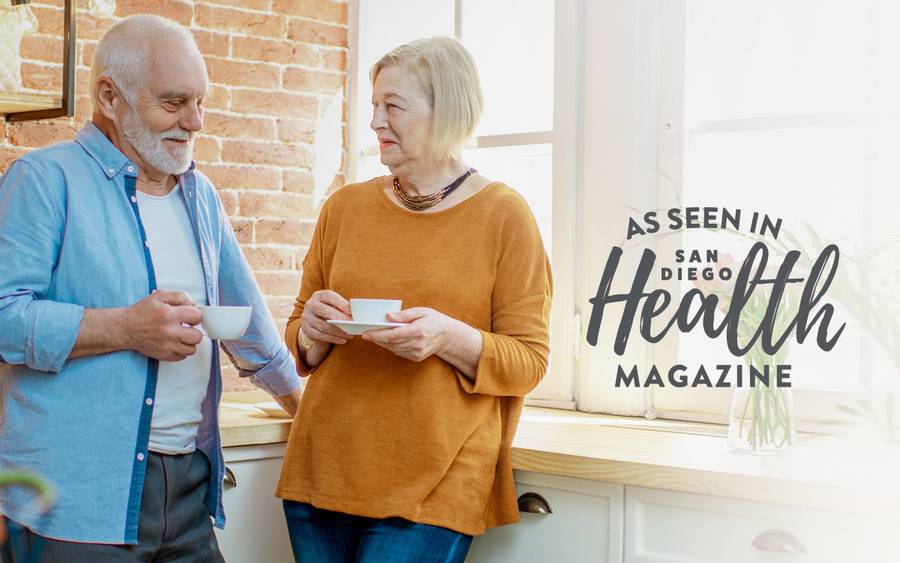 Medications can slow pace of memory loss disease
An estimated 6.2 million Americans over age 65 are living with Alzheimer's disease, and unfortunately, the Alzheimer's Association says that number could more than double by 2050, if there aren't any breakthrough treatments.
Alzheimer's is a type of dementia that destroys memory and other important mental functions. It develops in stages and affects cognition, learning and the ability to carry out simple tasks. 
Abraham Chyung, MD, a neurologist at Scripps Clinic, says the terms "Alzheimer's disease" and "dementia" are often used interchangeably because in many cases, patients are informed that they have dementia due to Alzheimer's disease.
"Dementia is a general term indicating that brain function is impaired to the point of interfering with daily life," Dr. Chyung says.
"There are potentially a variety of different reasons for developing such severe brain dysfunction, but Alzheimer's disease is the most common."
What causes Alzheimer's disease?
The exact cause of Alzheimer's disease is not clearly understood, but research does provide some insight.
"Examining brain tissue of patients with Alzheimer's disease reveals characteristic pathological lesions, plaques and tangles," Dr. Chyung continues. Doctors presume that excessive accumulation of these lesions causes the disease.
Although forgetfulness is the most noticeable symptom, Alzheimer's disease can also cause impaired attention, poor judgment, spatial disorientation, personality changes and more.
Caregiving becomes more significant as the disease progresses. Spouses, children, other family members and friends often take on the responsibilities for caring for someone with Alzheimer's and related dementias
What are some treatments for Alzheimer's disease?
There are two classes of common oral medicines to treat Alzheimer's: cholinesterase inhibitors for mild dementia, and memantine (an NMDA receptor antagonist) for moderate dementia. 
Cholinesterase inhibitors and memantine may slow down the pace of cognitive decline. "Even with treatment, memory impairment still worsens over time," Dr. Chyung says. As such, the benefit of using these medicines is limited."
The FDA recently approved the drug aducanumab, which removes pathological peptides that form plaques found in the brains of Alzheimer's disease patients, but it comes with significant risk of complications. "The hope is that newer options will become available which will provide greater benefit and less risk," Dr. Chyung says.
Treatments and support at Scripps
Scripps offers specialized care and extensive support to Alzheimer's patients, including cognitive screens, detailed memory testing, standard imaging tests and advanced radiology studies. In addition, Scripps partners with other local agencies to offer guidance and support to patients and their families.
Although Alzheimer's disease typically affects the elderly, some patients may develop early-onset Alzheimer's disease when they are as young as age 30. Dr. Chyung notes that it's important to take seriously any early signs of cognitive decline, such as needing constant reminders, and see a doctor right away.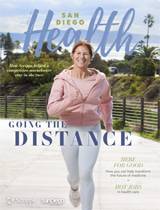 This content appeared in San Diego Health, a publication in partnership between Scripps and San Diego Magazine that celebrates the healthy spirit of San Diego.