How Medicare Advantage (Part C) works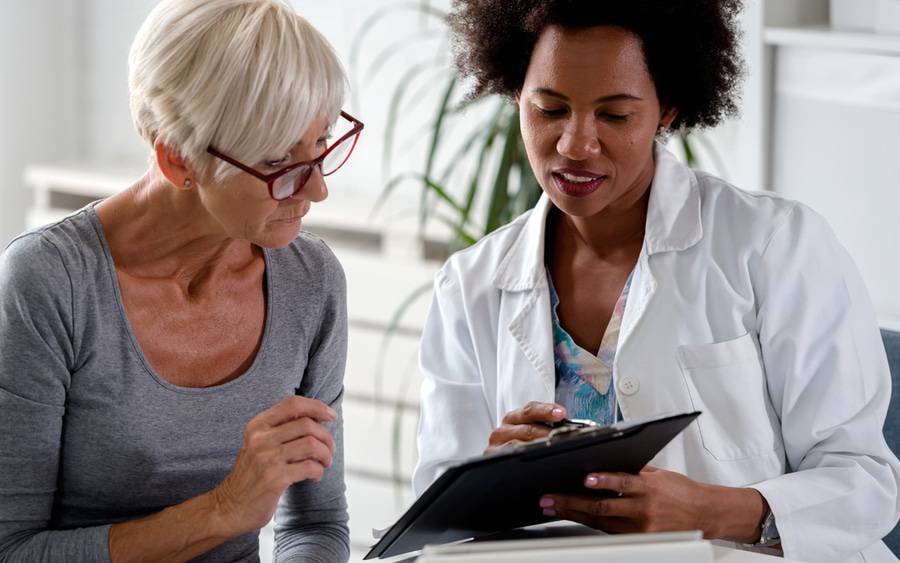 How Medicare Advantage (Part C) works
Scripps can help you learn about Medicare Advantage (MA) insurance plans. Often referred to as Medicare Part C, Medicare Advantage plans are bundled plans that include Original Medicare Care Part A and Part B and usually Part D. 
While Original Medicare (A and B) coverage is offered through the federal government, MA plans are offered by private insurance companies that contract with Medicare to provide both Original Medicare Part A and Part B benefits, plus other benefits and coverage.
You are still in the Medicare program and have Medicare rights and protection if you choose an MA plan. Medicare Advantage plans can be HMOs or PPOs in which you choose from a network of doctors and hospitals for your health care. 
What to know about Medicare Advantage insurance plans
There are important considerations when deciding if an MA plan is better for you or a loved one than Original Medicare. 
Medicare Advantage plans may offer additional benefits that Original Medicare (A and B) does not cover, including: 
Prescription drugs
Hearing aids
Dental care
Vision care
Gym memberships
Transportation for medical visits
Wellness services
You don't need, and aren't eligible to buy, Medicare supplemental insurance (Medi-Gap) if you are enrolled in an MA plan. There are limits on your ability to switch back to Original Medicare with a Medi-Gap policy as well.
Your out-of-pocket costs may be lower with an MA plan.
Medicare Advantage plans have a yearly limit on out-of-pocket costs for medical services. Once this limit is reached, you pay nothing for covered services. Each plan can have a different limit, and the limit can change each year.
You are required to reside and receive non-emergency medical care within a geographical area.
You must choose providers who participate in the plan's network. Some plans will not cover providers outside of the network. (Scripps providers participate in several Medicare Advantage plans.)
You can join an MA plan if you have a pre-existing condition.
What is the Medicare Star Rating System?
Medicare uses a Star Rating System to measure how well Medicare Advantage and Part D plans perform. Medicare scores how well plans perform in several categories, including quality of care and customer service. Ratings range from one to five stars, with five being the highest and one being the lowest. 
You can use the overall star rating to compare performance among several different plans. 
How to choose a Medicare Advantage plan
There are many factors to think about when you are selecting a Medicare Advantage plan. Consider your priorities, health care needs, budget, star ratings and what type of insurance you currently have. 
Free options are available to help you find the best MA plan for you, whether you are switching from Original Medicare or enrolling in Medicare for the first time.
Talk with a Medicare specialist
Talk with a Medicare broker or the insurance plan you are considering. Scripps referral specialists at 1-800-SCRIPPS (800-727-4777) can connect you with a broker or an insurance plan agent.
Visit the websites for Medicare Advantage insurance plans. A good strategy is to check with an insurance broker or the insurance plan before enrolling to ensure all your questions have been answered and you understand your options. 
You can enroll in a Medicare Advantage plan (or switch from one to another) during the following windows:
Initial enrollment period
Around the time you turn 65, you have a seven-month window of time when you can sign up for Medicare. It's called the initial enrollment period and starts 3 months before you turn 65 and ends 3 months after the month you turn 65.
The Medicare annual enrollment period happens every year October 15 to December 7. During this time, anyone with Medicare can make changes to their coverage for the following year.
Medicare Advantage open enrollment period
The Medicare Advantage open enrollment period is from January 1 to March 31 and is only for those enrolled in a Medicare Advantage plan. During this time, you can switch from one Medicare Advantage plan to another or go back to Original Medicare.
Medicare Advantage Plans that include Scripps
Scripps is offered through these Medicare Advantage Plans:*
*Scripps is not a health insurance company, but rather a health care provider. Always check with your health insurance carrier to confirm that your preferred physician and facility are in network.