About MyScripps Health Portal
Connecting you to your health information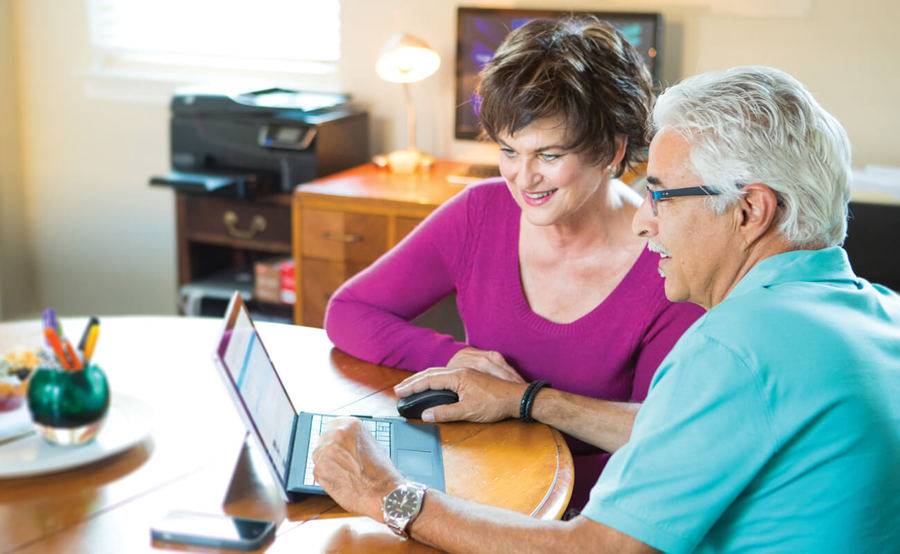 Connecting you to your health information
If you're a Scripps patient, you now have more tools to access and manage your care anytime, anywhere, using the MyScripps health portal. 
MyScripps is an integrated electronic medical record for people who receive care within the Scripps Health network of hospitals and clinics. We encourage you to take advantage of the features and functionality on the MyScripps patient portal. It's easy to get started.
Enrolling for the first time?
Enrolling for the first time?
To enroll, use the activation code you received or request one now.
If you have already enrolled in the new MyScripps portal, sign in now.
Enrolling in the MyScripps health portal allows you to take advantage of tools to help you manage your care. Learn about benefits available through MyScripps.
The MyScripps patient portal is now available to patients of Scripps Clinic, Scripps Coastal Medical Center and all Scripps hospitals.
Schedule many of your visits online
You can now schedule many of your appointments with your current Scripps Clinic and Scripps Coastal Medical Center physicians in primary care, family and internal medicine; obstetrics and gynecology; and pediatrics. Depending on the type of visit, some appointments can even be made for the same day. The health portal will show you a complete list of available appointments with your physician and their teams.
You will receive appointment reminders and can cancel appointments. You can also view details of your past and upcoming appointments.
eCheck-in for your appointments
You can reduce your wait time using eCheck-in on MyScripps before an office visit. Click on the eCheck-in button to:
Pay visit copays
Verify or update insurance and demographics information
Verify or update medications, allergies and current health issues
Answer appointment-related questionnaires
You will be given an electronic barcode that you can print out or have available on your mobile device. At your appointment, you can scan the barcode at the Epic Welcome Kiosk or provide to the front-desk staff.
You can check-in for appointments at our convenient Welcome Kiosk stations at many Scripps locations. In addition to express check-in for appointments, you can confirm or update emergency contact information, verify insurance coverage information and make co-payments using a credit card.
Communicate securely with your care team
Use the secure messaging tool to communicate with your care providers. Get answers to non-emergency medical questions without phone calls or office visits.
Access your medical history
View your doctor's notes and keep track of details from your appointments. View your medications, allergies, immunizations and medical history.
Request prescription refills
Send a non-urgent refill request for any of your refillable medications.
View your lab results and summary of your care
No more waiting for a letter or phone call. View your results and your doctor's comments within days.
Designate a health care proxy for a loved one
As a patient's proxy, you can manage another patient's MyScripps online health portal account to manage appointments, message their care providers and view their select lab results.
Benefits of a health care proxy
As a proxy, you have been granted access on behalf of your child, teenager or adult patient to view their personal health information and act on their behalf. 
In California, when minors reach the age 12, they have a legal right to health information privacy. If you are a designated proxy for your child, that account will be unlinked and suspended when he or she reaches the age 12. The patient may re-enroll in MyScripps on or after their 18th birthday.
Please do not use MyScripps to send any messages requiring immediate attention from your care team and physician — call your physician office direct. For any medical emergency, call 9-1-1 or go to the nearest hospital.