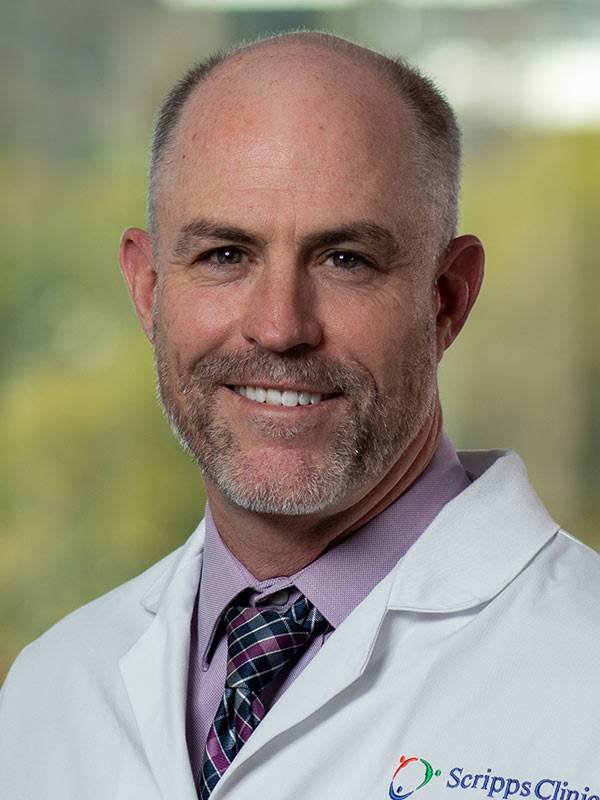 Expertise
Critical Care Medicine
Pulmonary Disease
Sleep Medicine
John Cronin, MD, is a specialist in pulmonary medicine, critical care medicine and sleep medicine. His practice spans the scope of respiratory function, sleep disorders and associated neurobiology.
Dr. Cronin is experienced in the diagnosis and treatment of sleep disorders such as obstructive sleep apnea; insomnia; parasomnias; sleep movement disorders; and complex sleep and breathing disorders. In addition, he provides care for people with acute and chronic lung diseases such as asthma; chronic obstructive pulmonary disease (COPD); pneumonia; pulmonary embolism; and dyspnea.
He also maintains an active practice in the intensive care unit at Scripps Green Hospital as an attending physician on the critical care team. There, he treats critical illnesses such as septic shock, multi-system organ failure and the management of life support.
In addition to his clinical practice, Dr. Cronin collaborates with colleagues at Scripps Clinic Viterbi Family Sleep Center on clinical sleep research. His previous research was focused on issues related to sleep deprivation, including alertness and performance.
Dr. Cronin believes in patient-centric care that emphasizes an individual's knowledge and understanding of his or her medical condition. Direct communication, mutual respect and a team approach are utilized to help empower patients to make the best decisions possible. In an era of digital communications, efficiency and expediency, Dr. Cronin believes there is no substitute for listening and working through problems together.
When he is not caring for patients or keeping current on advances in medicine, he enjoys spending time with his wife and three young children. He is happy to call San Diego home and enjoys a variety of outdoor activities such as tennis, hiking and photography.
Board Certifications
American Board of Internal Medicine, Sleep Medicine, 2011
American Board of Internal Medicine, Critical Care Medicine, 2005
American Board of Sleep Medicine, Sleep Medicine, 2005
American Board of Internal Medicine, Pulmonary Disease, 2003
Medical Education
Vanderbilt University School of Medicine, MD, 1997
Residencies
Duke University Medical Center, Internal Medicine, 2000
Fellowships
Massachusetts General Hospital, Pulmonary Disease, 2004
Brigham & Women's Hospital, Sleep Medicine, 2004