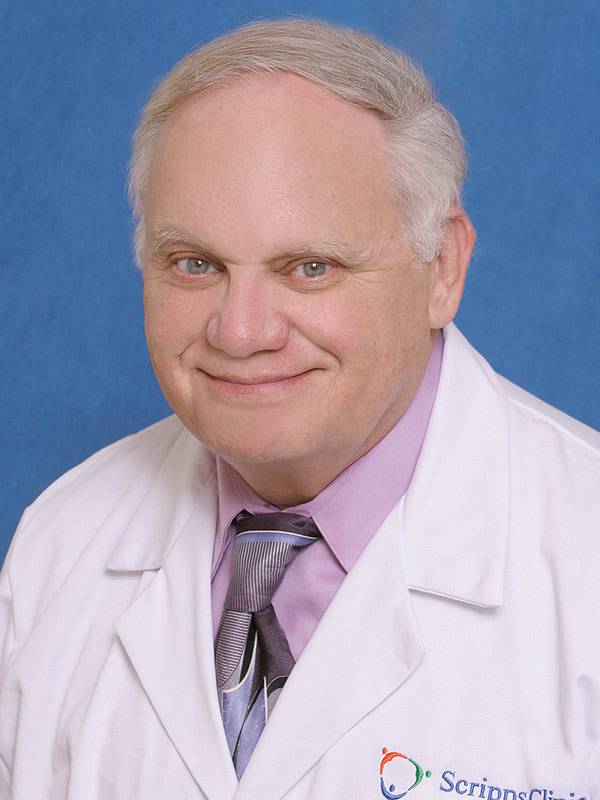 Specialties
Endocrinology, Diabetes and Metabolism
Expertise
Endocrinology, Diabetes and Metabolism
Internal Medicine
Specialties
Endocrinology, Diabetes and Metabolism
George Dailey III, MD, is an endocrinologist with clinical interests in diabetes therapy and thyroid disease.
In addition to his clinical practice, he conducts research on diabetes, dyslipidemia, hypertension and osteoporosis. He is a member of several professional societies including the Endocrine Society, the American Thyroid Association and the American Diabetes Association. He was also a founding board member for the American Association of Clinical Endocrinologists. In 2007 he received the distinction of Master in the American College of Endocrinology.
Dr. Dailey is the current medical director and head of diabetes research at the Scripps Whittier Diabetes Institute and clinical professor of medicine at the University of California, San Diego.
Board Certifications
American Board of Internal Medicine, Endocrinology, Diabetes and Metabolism, 1979
American Board of Internal Medicine, Internal Medicine, 1974
Medical Education
University of Alabama School of Medicine, MD, 1971
Internships
University of California, San Diego, Internal Medicine, 1972
Residencies
University of California, San Diego, Internal Medicine, 1975
Fellowships
Vanderbilt University Medical Center, Endocrinology, Diabetes and Metabolism, 1976