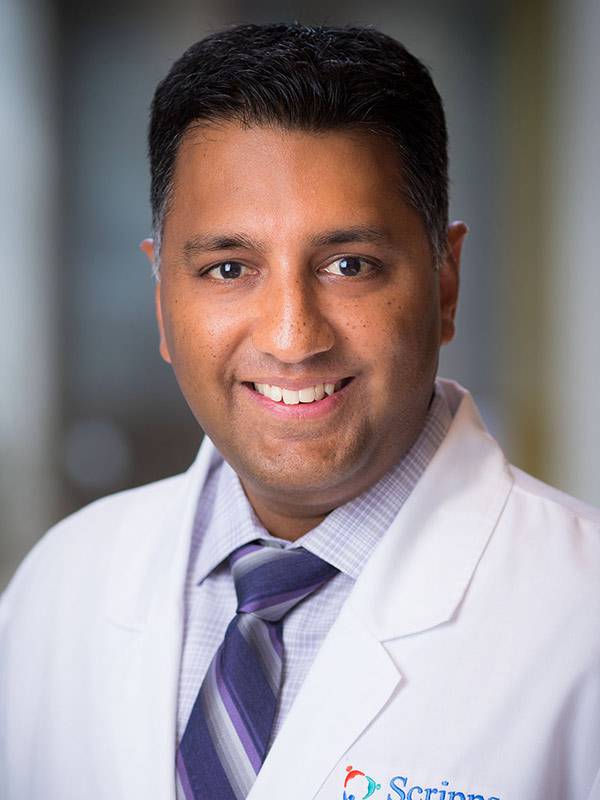 Contact
Phone Number
Scripps Clinic OBGYN Fifth Avenue
2918 Fifth Avenue, Suite 100

San Diego

,

CA

92103

Get directions
Specialties
Obstetrics and Gynecology
Expertise
Minimally Invasive Surgery
Obstetrics and Gynecology
Specialties
Obstetrics and Gynecology
Anupam Garg, MD, is an obstetrician and gynecologist (OB-GYN) with expertise in general obstetrics and gynecology. He provides complete prenatal care to help his patients achieve the healthiest possible pregnancy and delivery, and enjoys being a part of such an important and exciting time in their lives. He also specializes in minimally invasive surgical procedures, such as laparoscopy and minimally invasive robotic surgery, including single-site robotic surgery. These procedures are performed through a single belly button incision or a few small incisions, which support minimal scarring and a more rapid recovery. Minimally invasive surgery can be used to treat benign tumors of the uterus and ovaries (including uterine fibroids and ovarian cysts), and other conditions such as endometriosis, pelvic pain and abnormal uterine bleeding.
Dr. Garg is committed to providing individualized, compassionate care to his patients. He believes in working closely with each patient, to help them choose treatments that best suit their needs and wishes.
When he is not caring for patients, he enjoys spending time with his wife and two children. He also likes exercising and cooking.
Dr. Garg is a member of Scripps Clinic Fifth Avenue OB-GYN, which was formerly known as San Diego Ob/Gyn Medical Group.
Board Certifications
American Board of Obstetrics and Gynecology, Obstetrics and Gynecology, 2007
Medical Education
New York Medical College, MD, 2002
Residencies
Cedars Sinai Medical Center, Residency, Obstetrics and Gynecology, 2006