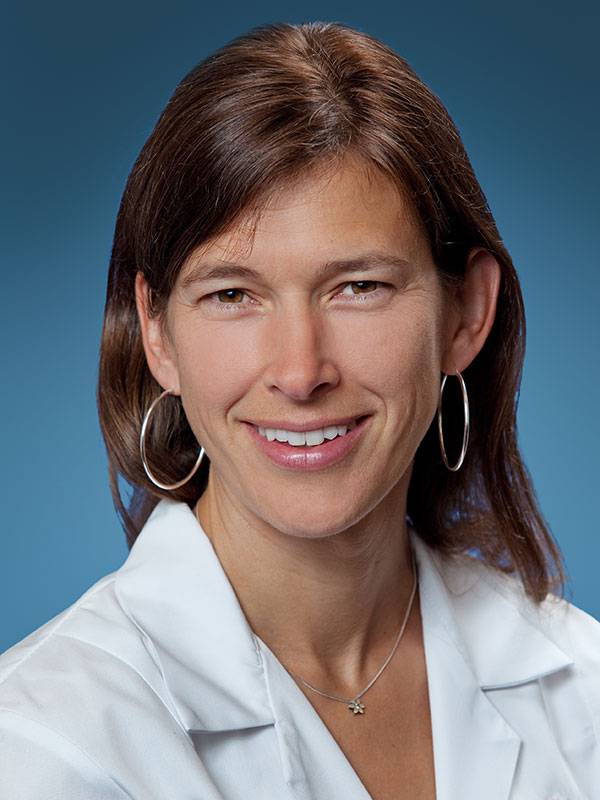 Scripps MD Anderson Cancer Center
Expertise
Breast Surgery
Colon and Rectal Surgery
General Surgery
Scripps MD Anderson Cancer Center
Laura Goetz, MD, is a general surgeon with expertise caring for patients with breast, melanoma and other soft tissue cancers, as well as general colorectal conditions. Her primary focus is on providing the highest quality surgical care and treating patients with sensitivity to their individual genetic, behavioral, and environmental profiles.
She believes strongly that in order to maintain and improve one's skills, a surgeon needs to keep up-to-date with the most recent scientific and surgical literature. Throughout her career, she has focused on not only treating cancer patients but also pursuing epidemiologic and translational cancer-related research. During her residency at Northwestern University Medical Center in Chicago, IL, she trained extensively with surgical oncologists, as well as Monica Morrow, a world renowned breast cancer surgeon. She spent the first part of her career practicing general surgery, primarily treating patients with breast, colon or other types of cancer. In 2004, she completed a one year fellowship in colon and rectal surgery at the University of Minnesota, and then moved to the Bay Area, working first at the University of California, San Francisco as an Assistant Professor of Surgery, and subsequently at Kaiser Permanente Medical Center in Oakland. She became a board member for the California Colorectal Cancer Coalition, a non-profit dedicated to reducing disparities in colorectal cancer screening, diagnosis and treatment among the underserved populations in California. She obtained her master's in public health from the University of California Berkeley in 2012, and recently spent two years as the American Cancer Society Fellow in Preventive Medicine at UCSD, gaining further expertise in methods for screening and early detection of many cancer types.
In addition to direct patient care, she currently spends a quarter of her time in cancer related research activities, collaborating with scientists and geneticists at The Scripps Research Institute, UCSD, and the J. Craig Venter Institute. Her primary focus is on patients who are high-risk to develop cancer due to hereditary cancer syndromes such BRCA1/BRCA2 or Lynch Syndrome, or de novo mutations in cancer pre-disposition genes.
Dr. Goetz has been with Scripps Clinic since 2012.
Board Certifications
American Board of Preventive Medicine, Public Health and General Preventive Medicine, 2017
American Board of Surgery, General Surgery, 2002
Medical Education
University of Minnesota, MD, 1994
Internships
University of Texas Southwestern Medical Center, Internal Medicine, 1998
University of Minnesota, General Surgery, 1995
Residencies
University of California, San Diego School of Medicine, Preventive Medicine, 2016
Northwestern University - McGaw Medical Center, General Surgery, 2001
University of Minnesota, General Surgery, 1997
Fellowships
University of Minnesota, Pelvic Surgery, 2004
University of Minnesota, Colon and Rectal Surgery, 2004