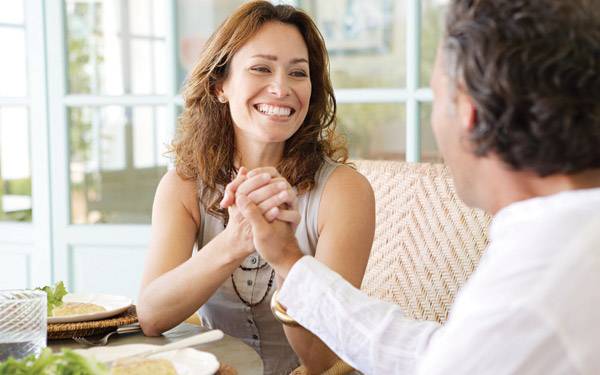 Scripps Drug and Alcohol Treatment Program
Scripps offers a drug and alcohol treatment program that is nationally recognized for excellence in treatment of alcohol and drug abuse. The program provides a variety of programs that are designed to provide tools and support for people with substance abuse problems and their families.
Alcohol or chemical dependency can affect anyone at any age. Our clients come from all walks of life with varying backgrounds and circumstances. They may be someone who can no longer control their drinking or drug use. Maybe it's a spouse who needs a drink to "relax," a relative whose anger is masking a drug problem, or a friend who makes too many excuses for her partner's drinking. No one is immune, including people who may seem the least likely to develop a problem.
Drug and alcohol recovery programs that work
Scripps Drug and Alcohol Treatment Program uses peer feedback and support to create a recovery program that helps patients understand substance abuse and addiction as a disease. The recovery process at Scripps is led by addiction recovery professionals who specialize in chemical dependency and encourage patients to regain control of their lives.
Our outpatient programs are guided by medical and psychological professionals who help patients get sober and stay sober. They focus on immediate goals, like containing addictive behaviors, while helping people get their health and lives back on track. They also offer a wide array of tools to help maintain sobriety. Scripps staff understands that successful recovery must include planning for healthful daily living.
Support for loved ones, too
Support for patients struggling with alcoholism or other forms of chemical dependency includes guidance and support for their family members and loved ones. Scripps staff recognizes that patients face a tough road. They will require understanding and encouragement along the way. Involving loved ones increases the chance for success in recovery.
Help for overcoming chemical dependency
Getting help for someone with a chemical dependency problem is critical. The consequences of alcohol or chemical dependency can be devastating: it can destroy relationships, homes, careers and lives. Fortunately, no one has to fight this battle alone. The caring and compassionate staff at the Scripps Drug and Alcohol Treatment Program is here to help.
Accessible, affordable alcohol and drug treatment
As a not-for-profit organization supported by generous community donations, Scripps Drug and Alcohol Treatment Program is among the most accessible and affordable in California. Our programs are covered by many managed care and other insurance plans.