A-Visions Vocational Training Program
Structured job training for people with mental illness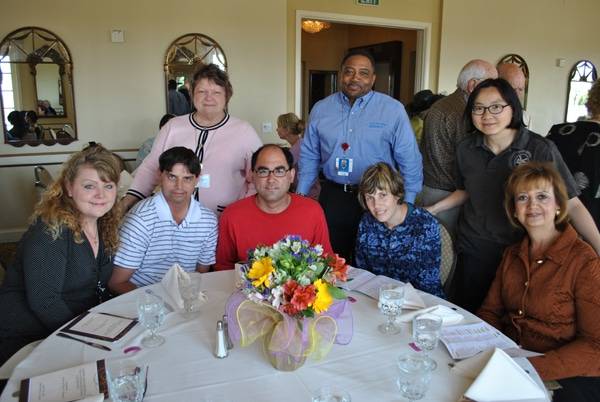 Structured job training for people with mental illness
People with psychiatric disorders are often misunderstood, feared and shunned by society. Finding employment can be difficult for such people who are willing and able to work, even if they are undergoing or have completed treatment.
Scripps Health established the A-Visions Vocational Training Program in partnership with the San Diego Mental Health Association and the Visions Program to help decrease the stigma of mental illness. The program helps people receiving mental health treatment by providing vocational training, potentially leading to a greater level of independence.
Three steps to help obtain training and placement
The A-Visions Vocational Training Program is an individual-centered program with three distinct phases:
Individual assessment
Vocational training
Vocational placement
Potential members of the A-Visions Vocational Training Program are evaluated through interviews with staff members. Physician approvals are also obtained before individuals are accepted into the program.
Once accepted into the program, each member is assigned a mentor who offers guidance and facilitates training. Members receive specific on-the-job training in a volunteer capacity.
Members may select or be assigned to work in Food and Nutritional Services, Environmental Services, or areas within the hospital where clerical support is needed. All members receive 60-, 90-, and 180-day evaluations, as well as support from the program coordinator for approximately one year.
The curriculum includes stress management, communication, grooming, interpersonal skills, customer service skills and refresher courses in general work ethics.
Vocational placement and volunteer opportunities
After successfully completing 180 days of the vocational training, members are considered for paid employment placement within the hospital or with outside businesses. Pending available funding, program staff members can assist individuals who are accepted for placement with shopping for and buying work attire.
Participation has rewards
Volunteers in the A-Visions Vocational Training Program complete the same orientation as all Scripps Mercy Hospital employees. The benefits of the program include:
Vocational training in a therapeutic and supportive setting
Certificates of completion
Potential paid employment
A personal commitment towards better mental health
Resume development and interview skills