Why Choose Scripps for Proton Cancer Treatment
Advanced Proton Therapy Technology, Expertise and Compassionate Care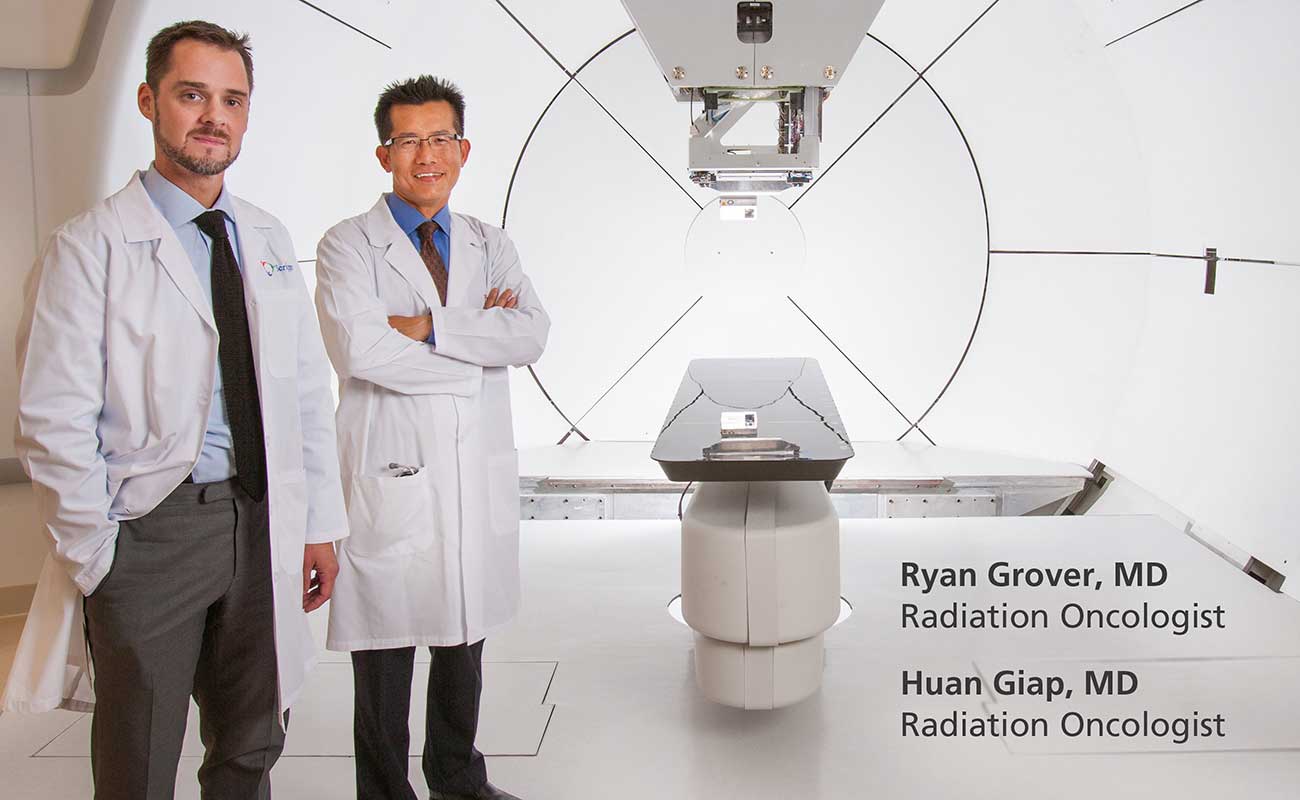 Advanced Proton Therapy Technology, Expertise and Compassionate Care
If you are facing a cancer diagnosis and radiation therapy is indicated as part of your treatment plan, you deserve a skilled, compassionate, collaborative team and the best technology available. At Scripps Health, we are prepared to provide our patients with that caliber of care.
Proton therapy as a treatment for cancer is the latest addition to our full line of comprehensive cancer services.
Why the proton therapy center is unique
The latest in proton therapy and imaging technology
Since proton therapy was established as a standard of care, it has become a highly sought-after technology. Scripps Health dedicated substantial resources to bring this precise treatment option to our community. Our collaborations with affiliate providers such as the University of California, San Diego and Rady Children's Hospital San Diego put proton therapy within greater reach for patients of all ages across the region.
Scripps Proton Therapy Center not only offers the latest generation of technology in particle therapy; it has the most advanced imaging devices available and is the first center in the nation to place those tools within the treatment location itself. This results in greater convenience for the patient because it allows the medical team to perform all treatment planning on site.
A trusted cancer treatment destination
Scripps Proton Therapy Center rounds out a robust list of cancer treatment services at Scripps that include:
Precise surgical capabilities at four acute-care hospitals on five campuses throughout the San Diego region, including minimally invasive laparoscopic and robot-assisted procedures
Specialists in interventional oncology who use advanced image-guided technology to target tumors
A full complement of internal and external radiation therapy methods at Scripps Radiation Therapy Center
Patient navigators, social workers and case managers who advocate for patients, provide cancer support and guide them through the cancer treatment process
If you live outside San Diego County and need hotel accommodations while undergoing proton treatment at Scripps, several hotel companies have agreed to offer discounted rates to Scripps patients and family. Learn more about lodging during treatment in San Diego.
Integrated, comprehensive cancer care
The team at Scripps approaches cancer care in a comprehensive and integrated way. From diagnosis through treatment, we offer both traditional and integrative support that includes:
Support groups
Classes and education
Research trials for qualifying patients
Integrative medicine to nurture your body, mind and spirit
Proton therapy's track record as a treatment for cancer
Carl Rossi, MD, medical director of Scripps Proton Therapy Center in San Diego, discusses whether proton therapy is safe and effective, and addresses why it has only been available to limited numbers of patients until very recently.