Scripps Proton Therapy Connect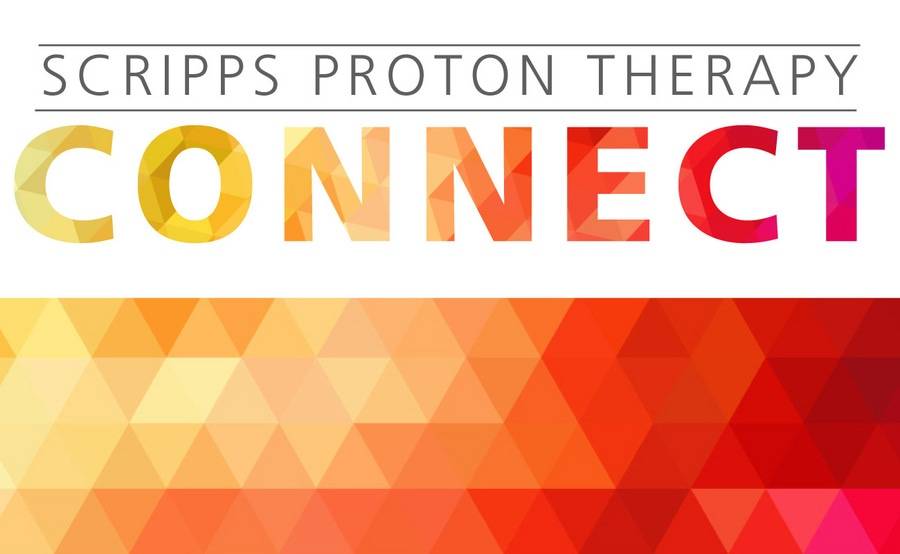 SPTConnect is an opportunity for current and previous Scripps Proton Therapy Center patients, their families and others interested in proton therapy treatment to stay connected. Our members enjoy learning about the latest in proton therapy, keeping in touch with other members, sharing their own stories and more.
Scripps Proton Therapy Connect membership benefits
SPTConnect membership includes:
SPTConnect quarterly newsletter Keep up with the latest proton therapy advancements, read our patients' personal stories and learn about upcoming events. You may opt out of receiving the newsletter at any time.
Special events Receive invitations to special events and other activities especially for Scripps Proton Therapy Center patients and their families, as well as other events you may enjoy.
Social media group Stay in touch with patients, physicians, staff and each other Scripps Proton Therapy Champions through our social media group on Facebook.
Scripps Proton Therapy Champions
If you've had cancer, you know: The diagnosis is life-changing. Along with the best medical treatment, many cancer patients find it immensely helpful and even comforting to connect with others who have been down the road before them.
Scripps Proton Therapy Champions are former proton therapy patients who understand the anxiety and uncertainty of a cancer diagnosis, the challenges of researching treatment options and the endless questions. As a Champion, you can help new and current patients — as well as those considering proton therapy — by sharing your insight and experiences, answering questions and providing emotional support in person, by phone or via email. Let us know if you are interested in being a Champion, and we will be in touch when someone wants to connect.