The WholePerson Examination
A specially designed executive health program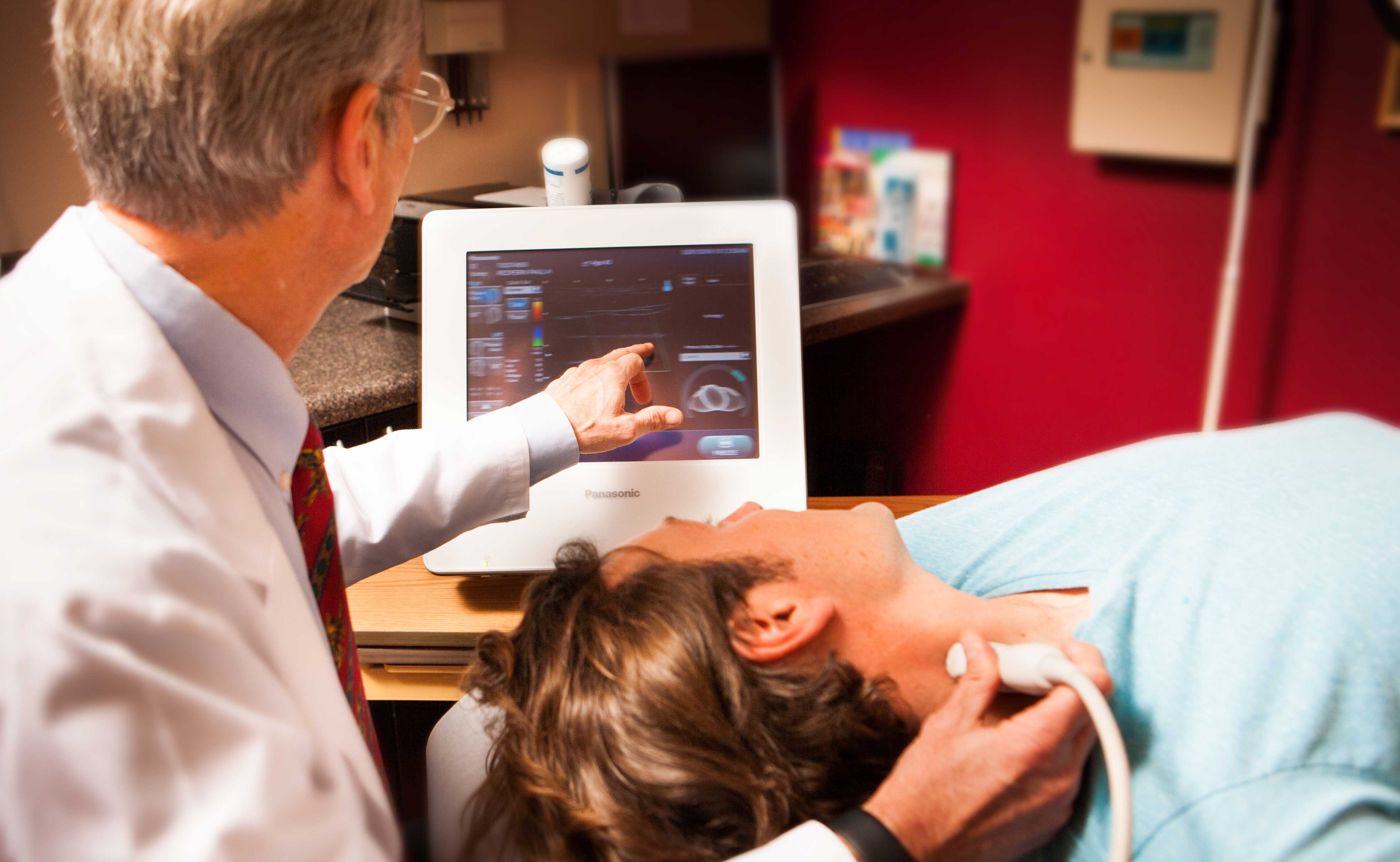 A specially designed executive health program
Scripps Center for Executive Health is dedicated to serving a select group of professionals who want the best in preventive health and early detection. Our executive clients are committed to optimal performance in every area of their lives — including their health.
Learn more and watch a video about a client who took control of his health with the help of the WholePerson Examination.
You'll be welcomed into an exclusive and comfortable environment where our staff is fully prepared to care for you. Your WholePerson Examination is performed by a multidisciplinary team of Scripps physicians and nationally recognized health experts brought together for your specific health and wellness needs. You'll start first thing in the morning and finish by 3 pm. Our physicians and care team come to you, so we won't waste a moment of your time.
WholePerson examination testing
Personal and family medical history review by an internal medicine specialist or family practitioner
The millennium blood chemistry panel including:
Vitamin D 25-Hydroxy, comprehensive metabolic panel, complete blood count (CBC), TSH (thyroid stimulating hormone) test and HbA1C (blood sugar)
Comprehensive metabolic panel
Complete blood count (CBC)
TSH (thyroid stimulating hormone) test
HbA1C (blood sugar)
Occult blood and urinalysis
Body fat determination
Chest X-ray
Hearing test
Pulmonary function test
Full-body skin evaluation by a dermatologist
One-on-one consultations with members of your examination team with a follow-up discussion with physician and written report after your tests results have been compiled
HDL and LDL levels
Highly sensitive C-reactive protein
NMR Lipoprotein testing (advanced cholesterol test)
Carotid intima medial thickening measurement (ultrasound)
Central aortic blood pressure
Treadmill stress test and consultation with physician
Mammogram (women)
Prostate specific antigen – PSA (men)
Your executive health examination also includes a lifestyle assessment to help you improve your health and overall well-being.
Exercise prescription with an exercise physiologist
Life quality assessment with a clinical psychologist
Mind-body connection with a holistic health practitioner
Nutritional analysis with a registered dietitian
Revitalizing massage with a licensed massage therapist
Your results will be securely uploaded to MyScripps (MyChart) for your review within 24-48 hours. Your WholePerson Examination also includes your Scripps physician's interpretation of these results and what they mean to you, including any follow-up recommendations.