Diabetes care for diverse communities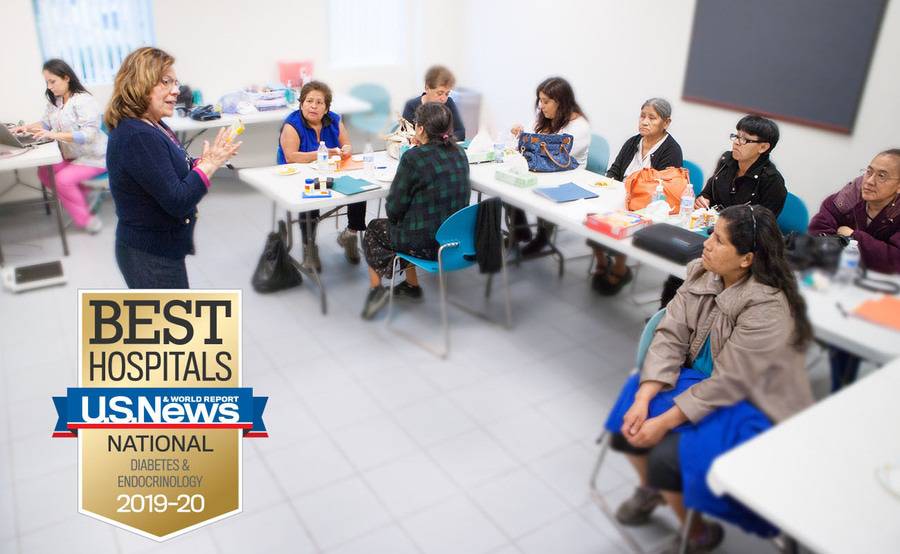 Diabetes care for diverse communities
Project Dulce is a diabetes care and education program that addresses the specific needs of culturally diverse populations. The program is dedicated to "Diabetes Excellence Across Communities," with a mission of improving the lives of people with diabetes through culturally appropriate, community-based diabetes management, education and support programs.
Initiated in 1997, Project Dulce was designed by a broad collaboration of San Diego health care and community-based organizations. Each year, the program provides care to more than 6,600 patients, hosts 125 peer-led classes and screens more than 500 individuals through clinic sites and community health fairs.
The program addresses the three behaviors (smoking, diet, lack of physical exercise) that contribute to four chronic diseases (Type 2 diabetes, cancer, cardiovascular disease and respiratory disease), which lead to 50 percent of the deaths in San Diego.
The Project Dulce approach
The core of Project Dulce's approach to patient care is a Chronic Care Model. A nurse-led team consisting of an RN/CDE (certified diabetes educator), medical assistant and dietitian provides clinical care in collaboration with the patient's primary care provider.
The program's other features include:
Training for peer educators to provide diabetes self-management education and support to their peers
Clinical standards and algorithms used to guide treatment
An electronic diabetes registry used to track patient care, monitor compliance with standards and report clinical outcomes
Extensive socio-cultural research to adapt its group education curriculum and approach to address the needs of African-American, Filipino and Vietnamese communities
Diabetes management program design and implementation
In addition to helping patients, Project Dulce staff is available to train other health care providers on designing and implementing a culturally appropriate diabetes management program. The patient education curriculum, patient handouts, peer educator training guide and operations manual are also available.
Multi-language diabetes handouts for patients
To enable health providers and community organizations to better serve diverse populations with diabetes, Project Dulce has developed a series of graphic and simple-to-read educational handouts on over 20 topics related to diabetes care in eight languages common to populations throughout California.
See our multi-language patient handouts for illustrated PDFs on diabetes management topics in eight languages.
Scripps Diabetes Center, Chula Vista