Acute Inpatient Rehab Admissions
Admission criteria and process for inpatient rehabilitation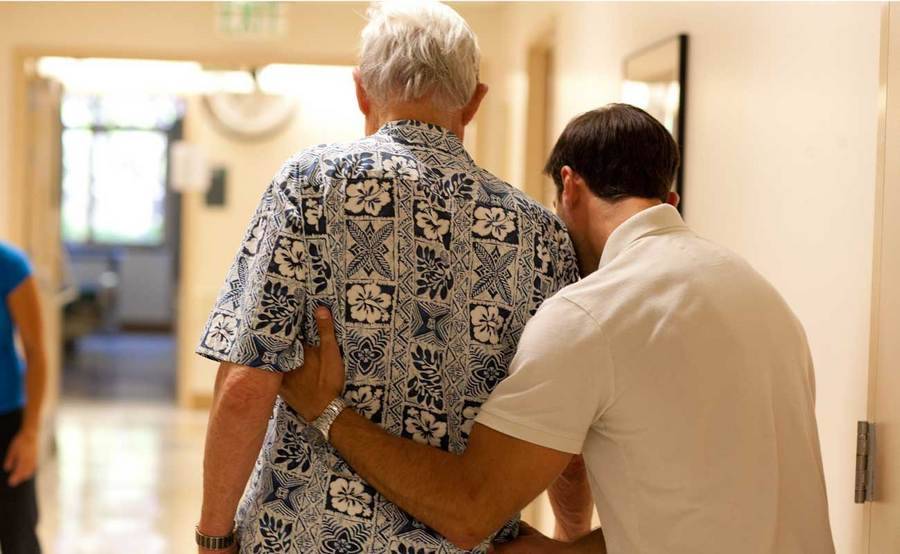 Admission criteria and process for inpatient rehabilitation
Scripps acute inpatient rehabilitation program in San Diego is designed for patients who have complex treatment plans that require intensive inpatient supervision and multiple therapies. The program is designed to optimize functional activities prior to return to the community.
The general criteria for admission to our acute inpatient rehab program include the patient's diagnosis and their health status.
First, the patient must have an eligible diagnosis, such as:
Stroke
Spinal cord injury (non-ventilator dependent)
Brain injury
Major multiple trauma
Amputation
Orthopedic conditions
Neurological disorders
Other diagnoses requiring rehab, as indicated by a physician
Second, the individual must:
Be medically stable
Be 14 years of age or older
Be able to participate in and benefit from at least three hours of therapy per day
Need services from at least two different therapy disciplines (physical therapy, occupational therapy or speech therapy)
Have a viable discharge plan to either a home or an assisted living facility following rehabilitation
Require 24-hour medical and nursing supervision
Patients who meet the above criteria can often be admitted within 24 hours, once approved. Scripps accepts most insurance plans, and we can make special payment arrangements as needed.
To start the admission process, contact us and a rehab admissions liaison will return your call within one business day.
During the call, the liaison will ask you some questions, including:
Where is your loved one hospitalized and who is their physician?
Is there a plan for where he or she will go following discharge from Scripps Rehabilitation Center, such as their home or a skilled nursing facility?
Is he or she covered under any insurance, such as Medicare or private insurance?