Driving Safety Evaluations
Test your driving skills after a stroke or brain injury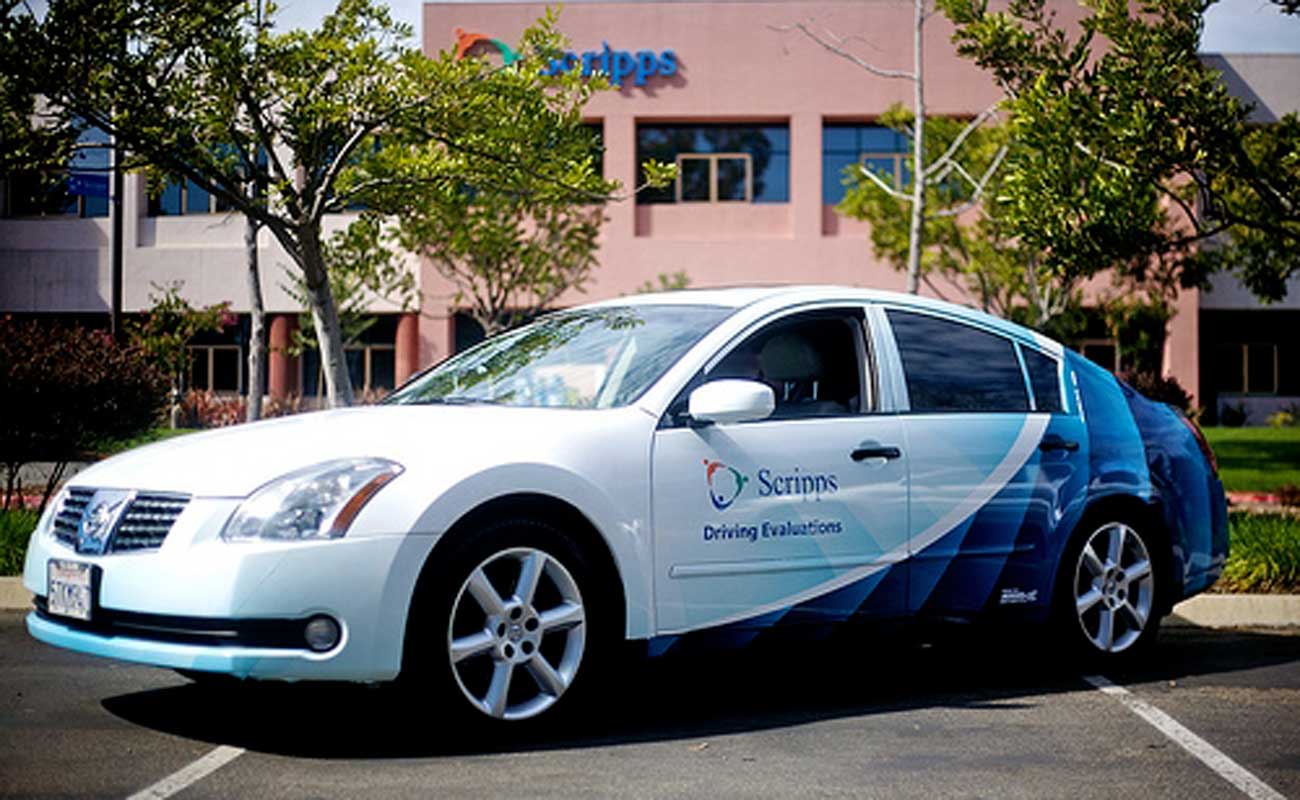 Test your driving skills after a stroke or brain injury
People who want to determine their capacity to safely drive a motor vehicle after having a stroke or brain injury, or whose driving skills have diminished due to age, may benefit from the comprehensive driving evaluation program at Scripps Health.
Through a series of objective evaluations, our occupational therapists and driving rehab therapist can help take the guesswork out of whether it is safe for you or your loved one to continue or resume driving. The driving evaluation program combines a clinical assessment, driving simulator and on-the-road testing in our dual-control car.

Driving evaluation program
The driving evaluation program at Scripps is especially valuable for people who have experienced or are currently managing symptoms related to:
Stroke
Brain injury
Multiple sclerosis
Parkinson's disease
Age-related deficits
Spinal cord and back injuries
Other neuro-muscular conditions
As part of the driving evaluation, patients undergo a series of a tests that may include the following:
Clinical evaluation
This helps test patients' motor skills, range of motion and cognitive functioning.
Virtual assessment on an interactive, zero-risk driving simulator
This technology allows patients to navigate through an on-screen, virtual road trip while correctly using a steering wheel, dashboard, brakes and gas pedals. A computer records the participant's reactions to various situations while a therapist observes behavioral responses to each challenge.
On-the-road test
Patients who test well on the driving simulator (and who have a valid California driver's license) can complete their evaluation in Scripps' specially adapted car. Our driving assessment vehicle has dual brakes and other features that allow our driving rehab therapist to control the vehicle at any time during testing.
Altogether the assessment identifies and evaluates all of the skills required by safe drivers, including:
Peripheral vision
Reaction time
Depth perception
Concentration
Endurance