It's time to find your pediatrician
Our pediatricians partner with you throughout your child's life. They understand your parenting style, family dynamics and listen closely to your parenting concerns.
If you are choosing a pediatrician for the first time, we recommend you choose a provider during your third trimester. Schedule an appointment so you can ask as many questions as you need to make a decision.
Our pediatricians have studied and trained at some of the most rigorous programs in the country to provide exceptional children's health care. Your pediatrician will build a lasting relationship with you and your family as a partner in the health and development of your children.
Scripps pediatric care gives you:
Scripps pediatric care gives you:
Access to pediatricians throughout San Diego
Early morning, evening and weekend hours
Referrals to pediatric specialists at nationally ranked Rady Children's Hospital
Call now to find your pediatrician
Scripps pediatricians are conveniently located throughout San Diego and accept a growing list of health plans. Call now: 800-727-4777
Pediatricians provide many services, including:
Newborn and infant care
Wellness visits / preventive care
Adolescent care
Camp, school and sports physicals
Developmental, hearing and vision screenings
Immunizations
Routine lab work
Diagnosis and treatment of acute and chronic illness
Education on health choices you will need to make for your child
International travel preparation
Consultation on school or behavioral issues
International adoption consultations
Prenatal visits for first-time parents
Allergy or asthma conditions
Lactation consultations
Nutritional counseling
Circumcisions
Call now and our help specialists will find the right pediatrician for your family's unique health care needs: 800-727-4777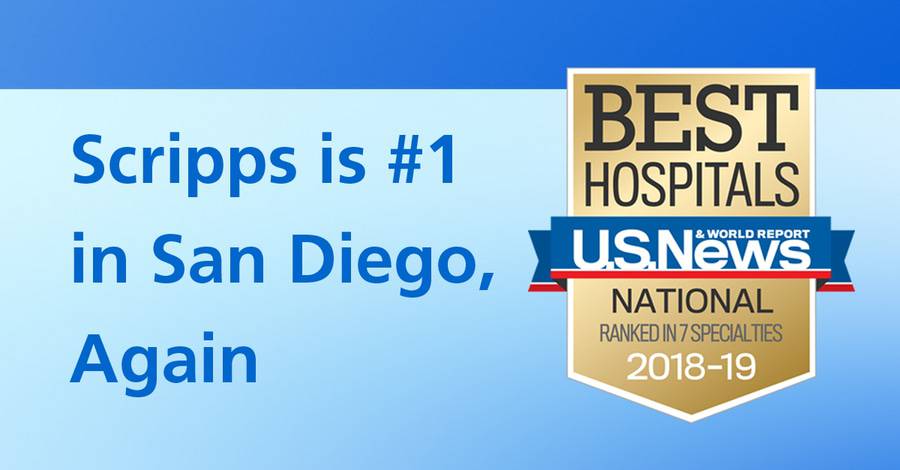 The combined programs of Scripps Green Hospital and Scripps Memorial Hospital La Jolla rank No. 1 in the San Diego region, and are among the best in the nation in eight specialties, according to U.S. News & World Report's annual Best Hospitals list.
"While we are deeply honored by this recognition, it's really our patients who are the winners because they have access to outstanding health care right here at home."
-  Chris Van Gorder, president and CEO of Scripps Health