CEO Blog: Wildfire Deployment Brings Special Gratitude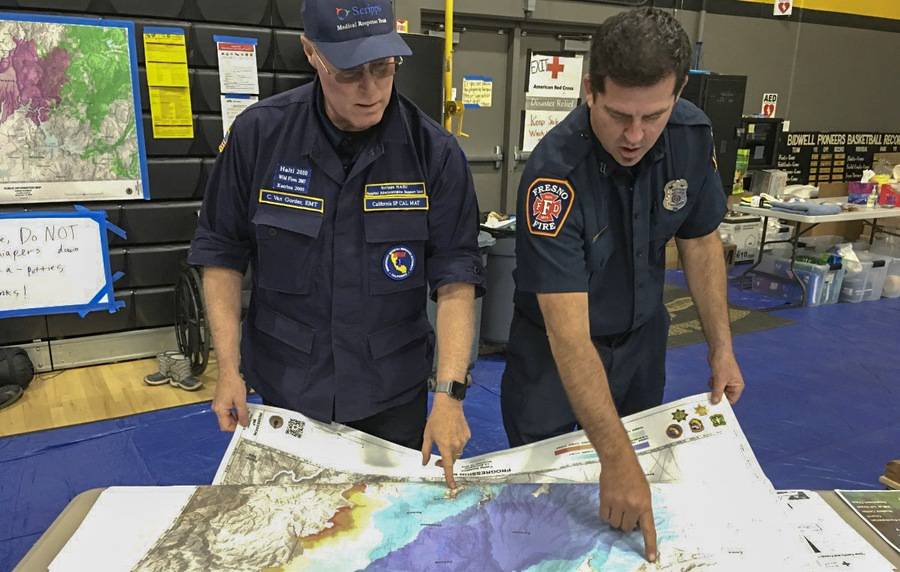 Thanksgiving is always a special time for all of us here at Scripps Health, but this year I am particularly grateful.
I just returned from Northern California, where the Scripps Medical Response Team (SMRT) is providing medical care and comfort to some of the thousands of Camp Fire victims and displaced evacuees.
Our team, which deployed to the region last week, includes five nurses – team lead Debra McQuillen, RN; team second lead Steve Miller, RN; Anna Coons, RN; Scott Parish, RN; and Debra Wood, RN. They are working out of evacuation centers in schools and churches in Chico, Calif., under the auspices of the California Emergency Medical Services Authority.
I can't express the pride I felt as I watched our team members deliver the same kind of compassionate, high-quality care we deliver every day at Scripps – under trying conditions, to people who have suffered immense losses in this disaster.
It's for these reasons that we developed SMRT after the events of Sept. 11, 2001. Our mission here in San Diego County is always our top priority, but the dedication and work of everyone at Scripps makes it possible for us to help others in need outside our community.
It's tough for anyone to deploy on a mission like this, but the difficulty of this mission is heightened by the fact that team members are far from home this Thanksgiving, when they had planned to spend it with family and friends. I thank them and their loved ones for giving up this time in the name of service to those in dire need right now.
I also want to express my thanks to all of the first responders who have spent long hours fighting the wildfires in recent weeks and protecting people and property, along with those who have provided essential assistance such as law enforcement, search and rescue teams, coroner's office staff, and others who are doing the difficult job of sifting through the ruins to find the remains of the lost.
Thanks to the thousands of Scripps nurses, physicians and all caregivers and support services employees who will be working here at Scripps facilities on Thanksgiving, providing the needed medical care that must continue no matter what the calendar says. And thank you to the many, many members of the Scripps family who have taken the time to send notes of support and care to the team working in Northern California.
Finally, my closing thoughts go to all of the wildfire survivors. Here in San Diego County, many of us can relate because of our own wildfires, while appreciating the greater magnitude of the disaster in Northern California. They've lost homes, jobs, businesses, fled their community during a frightful evacuation with next to nothing with them, and are now living with strangers in a tiny exposed square space marked off on an auditorium floor. Add to that the stress and strain of searching daily for loved ones or friends who remain on the missing persons list – an unknown and uncertain future, indeed.
At Scripps, we care for people at some of the most vulnerable moments in their lives, every day. Our team in Northern California is doing the same. That's what our founders, Ellen Browning Scripps and Mother Mary Michael Cummings, would have wanted us to do. I'm sure they are smiling at us today and praying for the survivors.
Happy Thanksgiving.