Cardiac Care at Scripps in San Diego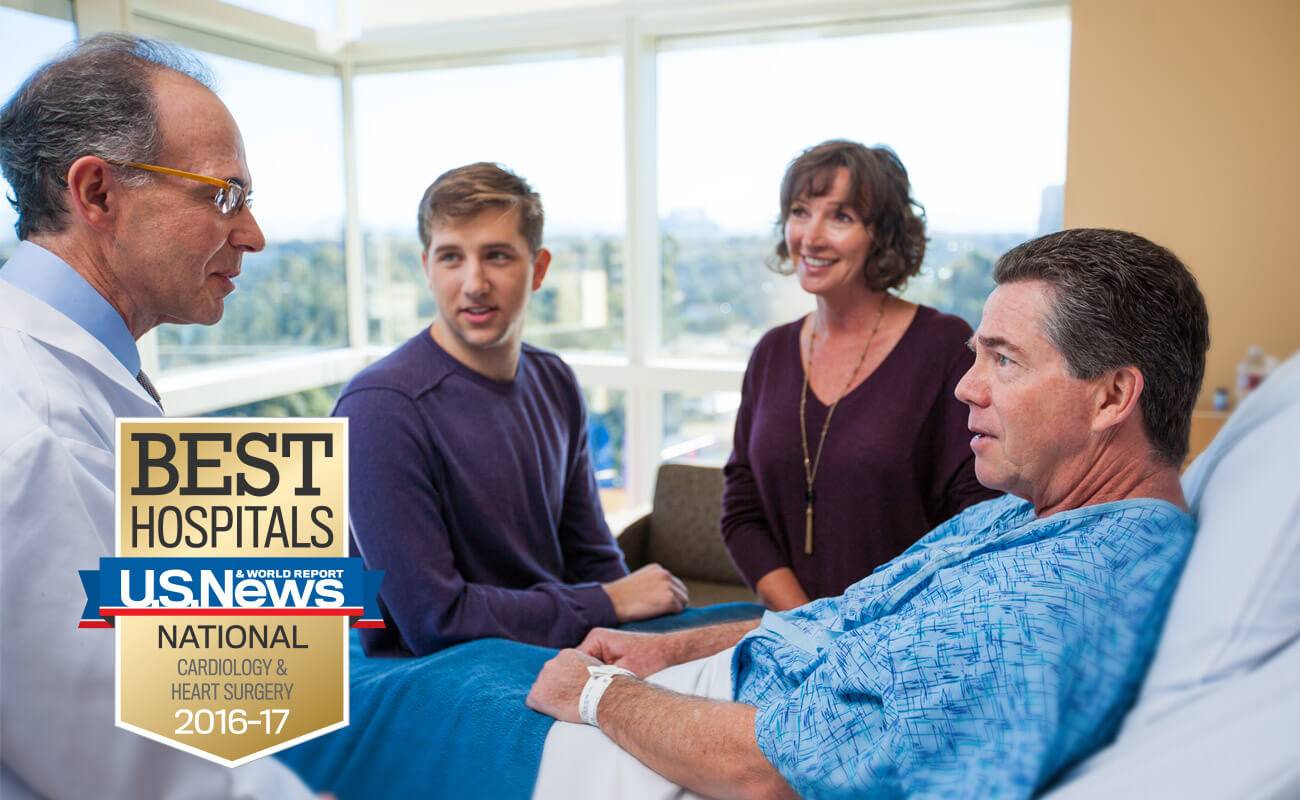 Cardiac Care at Scripps in San Diego
Scripps cardiologists are San Diego's top choice for heart care, seeing more patients than any other health care system. They serve patients with heart conditions including coronary artery disease, abnormal rhythms (arrhythmia), valve problems, congestive heart failure and more.
Our cardiologists provide first-line cardiac care and collaborate with other Scripps heart specialists to leverage medical expertise and technologies across the Scripps Health system. Additionally, Kaiser Permanente cardiologists have partnered with Scripps cardiovascular surgeons for more than 30 years to care for Kaiser Permanente heart patients. Learn more about how this collaboration has contributed to the program's high-quality care, superior patient outcomes and national recognition.


Top cardiologists across San Diego
Scripps cardiologists diagnose, treat and coordinate patient care with physicians and surgeons who specialize in all types of cardiac conditions and underlying health challenges related to the heart.
Scripps cardiologists also serve as a heart health coach, helping patients manage, reduce or eliminate risk factors for heart disease such as hypertension and cholesterol. Cardiologists play a vital role in evaluating patients, prescribing medications and working hand-in-hand with heart specialists who are part of an overall treatment plan that can include digital imaging, electrophysiology, interventional cardiology and cardiovascular surgery.
San Diego's leader in heart care
Understanding cardiology and heart disease
Scripps physicians care for your heart through a patient-centered approach that combines medical expertise with teamwork across cardiovascular specialties.
For patients and their families, heart care initially can seem daunting to understand various heart conditions, tests and procedures with a language of their own. To help, we've prepared a reference guide of cardiology basics.
Becoming familiar with common terms and heart physician specialties can give you a head start to greater understanding. That's because at Scripps, our cardiology services teams have one goal: help you get better.
Scripps is the heart of San Diego heart care.
Scripps News
Classes & Events