Finding ways to bring new heart treatments to patients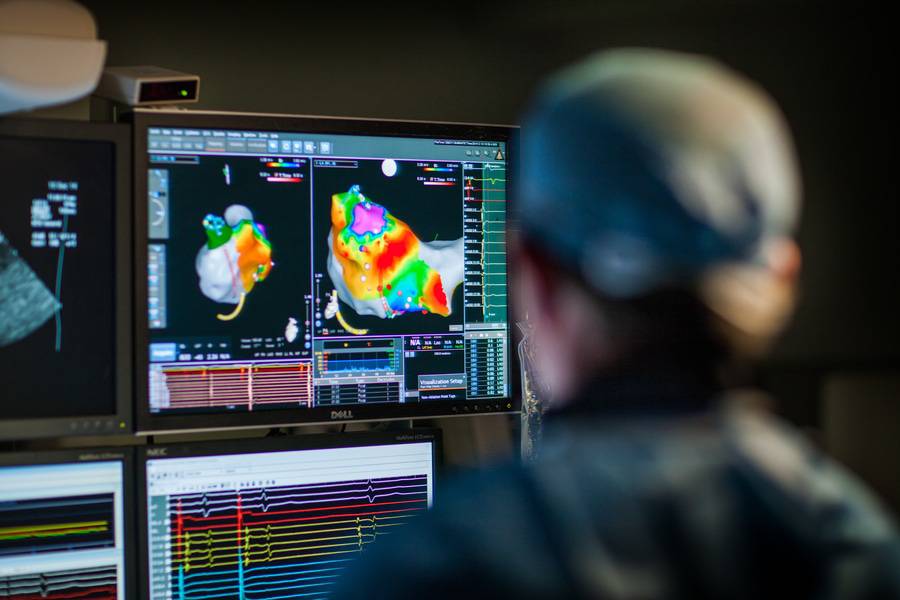 Finding ways to bring new heart treatments to patients
For decades, Scripps has worked to prevent heart disease, improve treatments, acquire the latest technology, attract the finest specialists and conduct clinical research to advance heart care.
Our physicians have played a major role in developing the stent, gene therapy, transcatheter valves, dual chamber defibrillators and other revolutionary treatments.
Scripps researchers are investigating the widest possible range of cardiovascular conditions, including arterial blockages, restenosis (reclosing of blood vessels following angioplasty), heart rhythm and valve disorders, peripheral vascular disease and others.
Our physicians are also pioneering new ways to image the cardiovascular system and diagnose disease, including cardiac MRI and intravascular ultrasound, which reveals cardiovascular problems from the inside blood vessels. These technologies provide detailed information for more precise diagnosis and treatment.
In addition, Scripps cardiovascular researchers are working closely with colleagues at Scripps Genomic Medicine and the Scripps Translational Science Institute to better understand how an individual's genetic makeup affects their response to treatment. These investigations may lead to more personalized approaches to heart care.
For more information about current cardiovascular disease research at Scripps, visit the active studies page.