24-Hour Urgent Care for Adult and Pediatric Patients in San Diego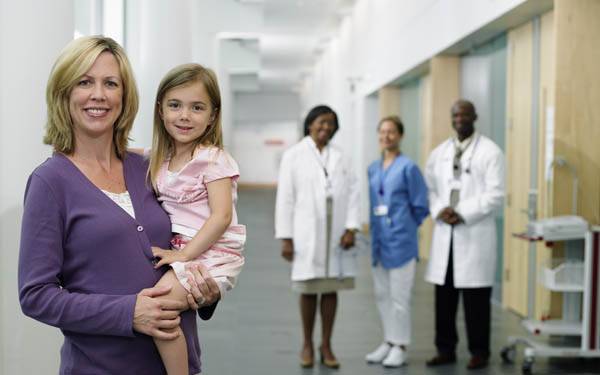 24-Hour Urgent Care for Adult and Pediatric Patients in San Diego
For an urgent, but non-life or limb-threatening health concern, urgent care is often a convenient alternative to the emergency room. Our urgent care facilities offer accessible medical evaluation and convenient treatment for minor illnesses and conditions on a walk-in basis. All Scripps urgent care clinics provide both adult and pediatric urgent care.
Whenever a situation is life-threatening, call 9-1-1 immediately.
Urgent Care Locations Throughout San Diego
All Scripps urgent care clinics are open seven days a week.
Scripps Clinic Rancho Bernardo
8 a.m. – 8 p.m., seven days a week
Serving the communities of Carmel Mountain Ranch, Del Sur, Black Mountain Ranch, 4S Ranch, Poway, Rancho Penasquitos, Sabre Springs, Scripps Ranch, Mira Mesa and Ramona.
24-hour urgent care
24 hours a day, seven days a week
Serving the communities of La Jolla, University City, Solana Beach, Del Mar, Sorrento Valley, Encinitas, Carmel Valley, Rancho Santa Fe, Pacific Beach and Ocean Beach.
Scripps Coastal Medical Center Vista
Mon – Fri: 2 p.m. – 9 p.m.
Sat and Sun: 8 a.m. – 6 p.m.
Holidays: 8 a.m. – 3 p.m.
Serving the communities of Carlsbad, Oceanside, San Marcos, Escondido, Valley Center and Fallbrook.
Urgent medical conditions are those not considered emergencies but still require care within 24 hours. Examples include:
Fever without rash
Minor trauma such as a common sprain
Painful urination
Persistent diarrhea
Severe sore throat
Vomiting
If your symptoms come on gradually or you already know the diagnosis, such as a urinary tract infection, you may want to try to get a same day appointment with your primary care provider. While urgent care clinics are always available, your primary care physician will have a better picture of your overall health for a more accurate diagnosis.
Check out our infographic to learn more about emergency and urgent care (PDF, 970 KB).